Sales Have Ended
Registrations are closed
Thank you for registering for the Western Borders Familiarisation Trip. We will be in touch with you a week before the event with more information. Best wishes Jemma MBTAG
Sales Have Ended
Registrations are closed
Thank you for registering for the Western Borders Familiarisation Trip. We will be in touch with you a week before the event with more information. Best wishes Jemma MBTAG
Description
MBTAG (Midlothian Borders Tourism Action Group) are delighted to announce the third of 3 FAM Trips for 2017.
We have the opportunity to host 3 FAM Trips each year as part of our 2 year plan. The FAM trips have been created for people who run their own business or work as front line staff in tourism in the Scottish Borders and Midlothian. This trip will focus on Western Borders.
This is an excellent FREE opportunity. The day will allow you to meet and network with fellow tourism providers from the Midlothian and the Borders and to experience some of the fantastic offerings we have to enhance your product knowledge of what is available on your doorstep, which in turn is a great opportunity for tourism businesses to refer business to each other and develop working relationships going forward in addition to telling all your guests about these great places to visit.
---

We have an exciting full day's programme lined up which includes the below. It is a very busy itinerary as we are keen to showcase as many tourism businesses in this area, which will give you a true flavour of this part of the Scotland. We will have a tour guide throughout the day on the coach and they will be able to tell you more on the area as we drive through this wonderful and breath-taking countryside.
Please note you MUST work in tourism within the Scottish Borders or Midlothian to attend this educational FAM trip.
---
WEDNESDAY 27TH SEPTEMBER - WESTERN BORDERS FAM TRIP




08.30hrs - 08.45hrs - Arrive at MacDonald Cardrona Hotel and park your car for the day. Make your way into the hotel reception for registration and welcome by MBTAG
FIRST STOP - Macdonald Cardrona Hotel
Enjoy a breakfast buffet on arrival catered for you by the Chefs at MacDonald Cardrona. You will then have the opportunity to take to the Golf Course to the Driving Range or enjoy a tour of the hotel and its fantastic facilities in this beautiful location.
Situated in beautiful Scottish Borders countryside, our four-star hotel is the perfect venue for your next leisure stay, golf outing, conference or event. Macdonald Cardrona Hotel, Golf & Spa in Peebles, offers luxurious contemporary accommodation. With the hotel's scenic location on the banks of the River Tweed you'll discover a relaxing haven - just 40 minutes outside Edinburgh and 90 minutes from Glasgow and the North of England. With a restaurant, two bars, 99 comfortable and spacious bedrooms and conference and wedding facilities, our hotel in Peebles makes the perfect retreat for a leisure stay and offers a superb backdrop for special family occasions and business events. Visit - http://www.macdonaldhotels.co.uk/our-hotels/macdonald-cardrona-hotel-golf-spa/
SECOND STOP - Go Ape & Ridelines at Glentress
Choose one of the amazing activities that we are very lucky to experience on this trip. Glentress has an abundance of things on offer for everyone.
RIDELNES - Experience the thrill of Mountain Biking with Ridelines at Glentress Forest, Scotland's premium mountain bike centre. Whether you are an absolute beginner or an experienced rider, Ridelines excellent MTB guides and instructors will deliver a fun fill experience that will have you grinning from ear to ear."
"Ridelines are a highly experienced mountain bike tuition company who deliver mountain bike experiences, courses, training and private tuition in the glorious Tweed Valley. We can guarantee to help each rider get the most out of your riding, let you in on great technique secrets and really raise rider confidence, no matter your skill level." Visit http://ridelines.co.uk/
OR
GO-APE - Tree Top Adventure. Rope Ladders, Crossings between trees and Zip Lines. The Highest Zip Line with the Go Ape brand.
Go Ape is the number one Tree Top Adventure Company in the UK with 31 sites throughout the UK. As well as Tree Top Adventure we have Tree Top Junior courses, Forest Segway's and our latest venture is Nets Kingdom based at our Black Park site. Go Ape Peebles boasts our Highest Zip line at 48meters as you zip over the forest reservoirs. Go Ape is an adventure company for the whole family from children to grandparents. Visit - https://goape.co.uk/
OR
You can take this time to spectate and watch colleagues or take a walk around Glentress.
THIRD STOP - Robert Smail's Printing Works
Visitors will hear about the fascinating history of Robert Smail's Printing Works, see the endless archives, hear about the painstaking work of the Compositor and see (and hear!) our Victorian machinery in action.
Robert Smail's Printing Works was founded in 1866 and passed through three generations of the Smail family before being purchased by the National Trust for Scotland in 1986. Having never modernised or thrown anything away, the Printing Works is still a perfect time-capsule of communications technology before the days of smart phones and laptops. Smail's is a unique survival and possibly the last letterpress printing works in the UK still on its original premises, producing jobbing work on original equipment in the traditional way. Expert guides will show you how we still print anything from paper bags to wedding stationery! Visit - http://www.nts.org.uk/Visit/Robert-Smails/
FOURTH STOP - Traquair House & Brewery
A short tour of Traquair, Scotland's Oldest Inhabited House followed by a tutored ale tasting of some of the famous Traquair Ales brewed in the eighteenth century brewery.
Traquair House is Scotland's Oldest Inhabited House and spans over 900 years of Scottish history. Strong associations with Mary Queen of Scots and the Jacobites as well as the famous Traquair House Brewery which lies in one of the wings of the house. At the rear of the house lies the largest hedged maze in Scotland. There are extensive grounds and woodlands, craft workshops, a Restaurant, Gift and Brewery Shop. Traquair also offers accommodation on a bed & breakfast basis in three luxurious rooms. Visit http://www.traquair.co.uk/brewery/
FIFTH STOP - Kailze Gardens
A whistle stop guided tour around the gardens with owner Lady Buchan Hepburn, who brings the gardens to life with her knowledge and colourful stories, taking in our acclaimed greenhouses where we are in the early stages of a butterfly viewing experience.
Celebrating 50 years of opening for charity with Scotland's Gardens! Semi-formal walled garden with shrubs and herbaceous borders, rose garden and excellent display of plants in large Victorian greenhouses. Woodland and burnside walks among spring bulbs, snowdrops, bluebells, rhododendrons and azaleas. The garden is set among fine old trees including a larch planted in 1725. Osprey watch with live CCTV recordings of Ospreys nesting in the recently extended nature centre. Kailzie has been featured on Landward and the Beechgrove Garden. Visit https://www.kailziegardens.com/
SIXTH STOP - Whitmuir the Organic Place
Follow the pigs on Whitmuir Farm from their field where you can admire them, to the butchery where you can string them, to the cafe where you can taste them and the shop where you can take them home.
Whitmuir is a working, upland, organic farm, rearing and butchering its own beef, pork, lamb and seasonal turkey, keeping hens for eggs and growing veg, salad leaves and soft fruit. Everything we grow is sold direct through the shop or delivered from our online shop or cooked and served in Whitmuir Kitchen cafe. We employ around 27 staff - butchers, waiting, kitchen and shop staff and do the farming ourselves. We are also passionate about education and currently run the 2000m2 project on the farm. Visit www.whirmuir.scot
SEVENTH STOP - Cringletie House Hotel
" Cringletie an experience not forgotten "
Cringletie House in its castle look appearance is a traditional Scottish Baronial Mansion Surrounded by gardens and woodlands where guests can wander plus the 400 years old walled garden with the Victorian greenhouse. The key to everything is the wonderfully friendly, efficient and helpful staff that take care of you and what you want or need; it makes all the difference to being a truly memorable stay. Cringletie offers unpretentious dining using the best ingredients, often home grown, but always local and seasonal, prepared with the greatest of care but without too much fuss. Restaurant or Bar food brings great food with flavour and taste..
EIGHTH STOP - Peebles Hydro Hotel & Velvethall Alpacas
Do you like alpacas? Of course you do, who doesn't? So come and join us at Peebles Hydro to see what we've been busily renovating, and hear some of our history and stories. We'll put on a delicious spread and show you what we've been up to. You'll even get to find out how the alpacas fit into it all too.
Sitting just a stone's throw away from Peebles town centre, right in the heart of the Tweed Valley, you'll find Peebles Hydro. Whether you're looking for a break away with family or a chance to escape the hustle and bustle of the city in your next meeting, Peebles Hydro's easy to reach just 22-miles from Edinburgh. With 30-acres of grounds to explore and Glentress Forest a short stroll away, there are loads of activities to choose from. And whether it's a three-course meal in the ballroom or finger food served up from the Picnic Shop window they always put on a good spread made with the best local ingredients, some of which comes from their own kitchen gardens. It's not just meetings that they cater their unique experiences to. Whether you're planning a family gathering with private dining, or your next Rotary Club gala dinner that'll keep Gordon on his toes at the Gin Palace – we'll make sure it's a memorable function.
18.00hrs - Day concludes when bus departs Peebles Hydro for Cardrona Hotel where you will be able to collect your transport.
Communications will follow to give you more detail on each item on the itinerary soon.
---
PLEASE NOTE:
The spaces are based on first come first serve basis

You MUST work in tourism in the Borders / Midlothian to attend this event,

This is a funded educational FAM trip.

Please remember to bring clothing for all weathers AND appropriate footwear as there will be activities and walking involved.

We will have a videographer with us on the day to capture the day. If you have any objections to being in this, please do let us know. The video will then be used to showcase the above businesses and what people can do when they come to Western Borders.

Your details will be shared with the businesses we visit on the day.

Given this is free to attend trip if you are for any reason unable to make it following your registration, please be kind enough to let us know so we can allocate your space to another delegate.
---
If you have any further questions, please do not hesitate to contact Jemma Reid, Project Manager of MBTAG on jemma@mbtag.uk
---
Engaging with both the wider tourism sector outside of the Borders Railway corridor and businesses along the line, the two year MBTAG project has secured £150,000 from the Borders Railway Blueprint Group, and a further £200,000 from Scottish Enterprise's Tourism Destination Development Fund to implement the plan.
A private sector led initiative in partnership with Midlothian Council, Scottish Borders Council, Midlothian Tourism Forum, Scottish Borders Tourism Partnership, ScotRail and VisitScotland, MBTAG has pledged to work collaboratively with local businesses over an initial two year period. This activity will build upon the success of the Borders Railway Tourism Development Programme which has been delivered since September 2015.
'Borders Railway Blueprint', a partnership project led by Scottish Enterprise, Scottish Government, Transport Scotland, VisitScotland, ScotRail and Scottish Borders, Midlothian and City of Edinburgh Councils. The Blueprint sets out an ambition to maximise the economic benefits of the Borders Railway, transforming tourism, business and investment opportunities for communities along the new rail line.
---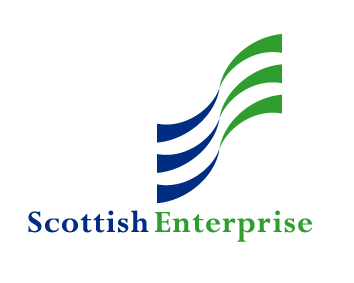 ---