Want to know more about the MBTI? Never heard of it? Know your type? The MBTI assessment is a great tool to help you discover who you are.
About this event
Over the past couple of months Karen Blyth of A4People and Tamsin Regnes have been myth busting around the Myers-Briggs Type Indicator or more lovingly referred to as the MBTI.
Having completed our mini-series on myths we will be running a webinar where we again take a look at the MBTI and delve a bit deeper into what it is as well as taking some of these myths and adding more detail to them.
If you have ever wondered about the MBTI, do join us for this buster session and understand more about this great tool that helps you to be you.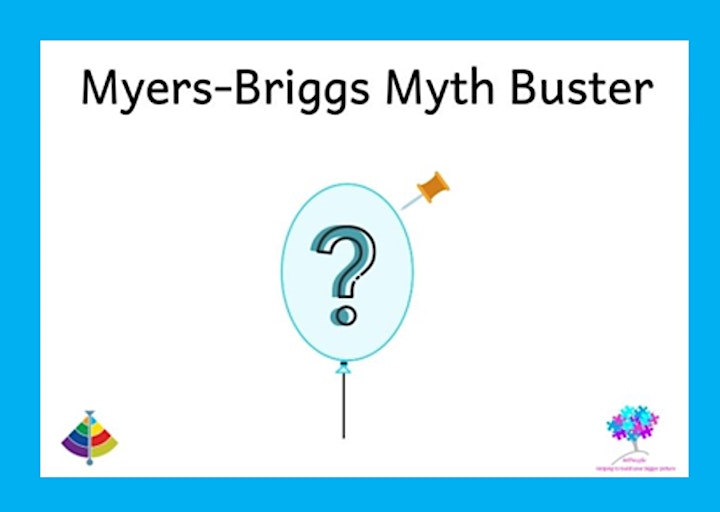 Organiser of MBTI - You've been busted!
A4People
We are experienced Human Resources and Learning and Development specialists with over 50 years' experience in both small and multinational organisations. We are experts in our field who are passionate about providing the right learning and development solutions that will have a long-lasting impact on your business.
Based in Berkshire, A4People is an independent HR and Training consultancy working with you to provide commercially focused HR support, training and development solutions with a portfolio of services that drive and enable successful business performance, drive change and encourage and inspire individuals to reach their full potential.
To get the best from your business you need to invest in your people. Companies who do this will see improvements in several areas including:
Engagement
Retention
Improved Health and Wellbeing
Reduced Absence
Higher performance levels
Our main objective is to work with you to get to know your business, understand what your culture is and where you want to be in the future. We will partner with you to drive results and improvements.
We aim to make our training courses as interactive as possible; our experience has shown us that people learn more by being involved, discussing and doing than they do by sitting looking at a presentation! We expect our delegates to involve themselves and to join in with discussions and activities, and we aim to create an environment that encourages this. People learn a lot more if they are enjoying it, see the value and have fun. We believe that we deliver this in all our workshops.