Location
The Hospitium
York Museum Gardens
Museum Street
York
YO1 7FR
United Kingdom
Sales Have Ended
Ticket sales have ended
Don't miss out on future MCG events! Sign up for occasional notices about new events like our UK Museums on the Web conference and our Spring meetings http://eepurl.com/r3Y6H
Description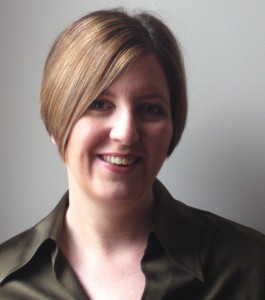 Announcing our keynote speaker: Charlotte Sexton
As Head of Digital Media at the National Gallery, London she defined the organisation's digital ambitions and transformed the way the public could engage with the Gallery's world-class art collection using new digital technologies – whether physically in the museum, online or using mobile devices. She specialises in supporting organisations to transform and modernise by bringing digital thinking to the very heart of their philosophical and working practice.
Join us for an opportunity to learn from experts and peers
Join us at York's Hospitium on 6 May to find out about how other museums have developed their digital projects to accommodate for long-term sustainability, how they have worked to integrate new digital resources into their everyday work, and what effect this has had on their organisation. Learn from colleagues throughout the country about how they have approached similar issues to those you are currently tackling, how they overcame them, and how their findings could inform your future work.
Museums have invested in digital projects for exhibitions, events, audience interactions, collections management and more for many years now. But what happens the day after a project launches? How do museums integrate project activity into their core business? How do individual projects impact on the museums and organisational practice as a whole? And a year after launch, what traces remain of the lessons learnt?
Other confirmed speakers and topics include:
Dan Q, Web & CMS Developer, and Jennifer Townshend, Digital Content Editor, Bodleian Libraries, University of Oxford, 'Taking ownership of digital exhibitions'

Graham Davies, Digital Programmes Manager, Amgueddfa Cymru / National Museum Wales, 'From Digital Beaver to Digital Diva'

Ivan Teage, Digital Development Manager, Natural History Museum, 'Sharing knowledge for digital sustainability'

Anjanesh Babu, ICT Support Officer, The Ashmolean Museum, University of Oxford, "Digal - just add 'IT'"

Nick Clarey, CEO, Atrium / Airsource debating the merits of outsourcing

Mark Pajak, Head of Digital, Bristol Museums Galleries and Archives, 'Reverse enineering the updateatron!'

Andrew Larking, Creative Director, and Simon Wakeman, Managing Director, Deeson, '

Don't get a plumber they said. You'll save lots of money they said.'

Lucy Yates, Programme Manager Travellers' Tails, and Chris King, Digital Programmes Producer, National Maritime Museum, 'Adrift on a Silver Sea: Developing HLF funded digital projects with purpose'

Gareth Beale, Centre for Digital Heritage/Digital Creativity Labs, University of York, 'The DiNAR project: Meaningful Mixed Reality for Heritage'


Find out more about our keynote and speakers on the event page: http://museumscomputergroup.org.uk/meetings/mcg-spring-event/
10.15-10.45 Registration with tea and coffee
10.45-11.00 Chair's Welcome (Mia Ridge, Chair, MCG) and venue welcome (Martin Fell, YMT)
11.00-11.45 Keynote: Charlotte Sexton
11.45-12.45 Session 1: working in context
12.45-13.45 Lunch (with optional museum visit)
13.45-14.45 Session 2: working with others – part I
14.45-15.15 Tea and coffee
15:15-16:00 Session 3: working with others – part II
16.00-16:45 Closing debate: outsourcing digital heritage projects is more harm than help
17.00 – continue the conversation over a drink at The Maltings – all welcome!
What did people say about our Spring 2015 event?
Thoroughly enjoyed #mcginnovation day, thoughts provoked re right kind of innovation for you, documenting process, funding & failing well
— Lorna O'Brien (@LornaOB) May 14, 2015
Thanks to @ukmcg for great day discussing digital #mcginnovation – lots for @heritagelottery to think about!
— Karen Brookfield (@KarenBrookf21) May 14, 2015
Great snapshot of museums innovation @ukmcg, lots to reflect on; success criteria, process/outcomes, risk/opportunity #mcginnovation thanks!
— Anna Dinnen (@a_dinnen) May 14, 2015
Make an investment in your museum's digital future, and book now to attend an event packed with practical tips and realistic solutions. Connect with colleagues from around the country, to share best practice on sustainable ways of working. Return to your organisation with new ideas to apply to your projects.
Our events have an excellent track record for featuring a range of emerging and eminent speakers presenting on topics that matter to you now. Come prepared to challenge speakers, ask questions and network in a friendly and welcoming atmosphere. We will also host an evening event open to all so you can continue the conversations started during the day.

---
The MCG Event Code of Conduct
The Museums Computer Group (MCG) organises events for the benefit of its members and the wider museum and technology sectors. Our events include social meetups (e.g. #drinkingaboutmuseums), our annual Museums on the Web (UKMW) conference and our Regional events. The MCG works actively to connect, support and inspire its members, and towards the creation of a more diverse, welcoming, and inclusive community of museum technology practitioners and scholars, and is therefore dedicated to the creation of a safe, respectful, and collegial conference experience for all attendees.
Open, critically-engaged, and often challenging discourse is expected to flourish at MCG conferences, both in-person and on social media. We remind posters on social media that events are an opportunity for in-person discussion and that critical comments are best made face-to-face. In other words, snarkiness on social media channels is not in the spirit of our community, but sympathetically-written and constructive comments and questions are. Similarly, attending our events is not a sales opportunity to pitch for new clients – please check our email list guidelines for further information or email us if you wish to support us by sponsoring an event.
Participants are encouraged to respect and celebrate cultural and linguistic differences, and to be mindful of the diverse nature of our community in preparing presentations (see also our Guidance for Speakers) and engaging in conversation (see also our Discussion List Guidelines). There is no place at MCG events for harassment or intimidation based on race, religion, ethnicity, language, gender identity or expression, sexual orientation, physical or cognitive ability, age, appearance, or other group status. Unsolicited physical contact, unwelcome sexual attention, and bullying behaviour are likewise unacceptable.
---
Can't make this event? Sign up for occasional event updates: http://eepurl.com/r3Y6H