MCSA Server 2016: 70-740: Installing, Storage and Compute with Windows Serv...
Description
***Please read ticket description at the bottom***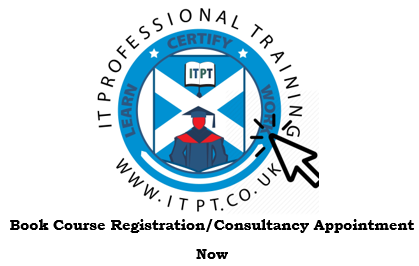 IT Professional Training Glasgow are offering you the chance to join this free (fully funded by SAAS) MCSA Server 2016: 70-740 Course. This will cover the Installing, Storage and Compute with Windows Server 2016 (the first module). This part-time, tutor-led course is free for people who qualify for SAAS part-time funding grant.

For SAAS funding eligibility:
1. You have to be a resident of Scotland
2. Either employed and earning less than 25k a year or can be unemployed as well
3. Have not used the SAAS funding in this Academic Year.
70-740: Installing, Storage and Compute with Windows Server 2016:

You will cover:
1. Installing, upgrading, and migrating servers and workloads
2. Configuring local storage
3. Implementing enterprise storage solutions
4. Implementing Storage Spaces and Data Deduplication
5. Installing and configuring Hyper-V and virtual machines
6. Deploying and managing Windows and Hyper-V containers
7. Overview of high availability and disaster recovery
8. Implementing failover clustering
9. Implementing failover clustering with Windows Server 2016 Hyper-V.
10. Implementing Network Load Balancing
11. Creating and managing deployment images
12. Managing, monitoring, and maintaining virtual machine installations
This course has an exam which upon completion provides the student with a Microsoft Certified Professional (MCP) Certificate.
70-740 = MCP: Installing, Storage and Compute with Windows Server 2016
---
Course Information:
Start Date : Wednesday 25th September 2019
Day : Every Wednesday for 16 to 18 weeks
Time : 1:30pm to 5:00pm.
---

Ticket Description:
This ticket logs your interest to join this course.
To study this course free, ITPT requires all interested students to complete SAAS PTFG application and ITPT course registration form. Please contact us to book your appointment to enrol you in the course.
Note: This course is fully funded by SAAS part-time funding and only eligible students will be able to join this course for free, please see below for the eligibility. If you are not eligible to get the SAAS part-time funding please contact us to discuss other options.
To check your eligibility click on this link( Check your eligibility ).
To request for application forms contact us( itpt.co.uk/contact-us/ ) and write your message mentioning the Eventbrite's event.
---
Course Enrolment:

To make an appointment to enrol in this course, click here to Book Course Registration/Consultancy Appointment
---
Contact:
0141 429 2922
Email: info@itpt.co.uk
website: www.itpt.co.uk
Go to contact us page
For more info visit www.itpt.co.uk