Description
Learn about the science and application of this groundbreaking form of psychotherapy.
Can psychotherapy help you uncover a sense of purpose and meaning in life? A deep desire in every human being is the search for a fulfilling life – one worthy of its time, endeavour and pain, a life with value and meaning. Although most therapies offer clients some tools to live a meaningful life, meaning-centred therapies explicitly and systematically help people do this.
A recently published review of 60 clinical trials found meaning-centered therapy (MCT) to be extremely effective in reducing psychological problems and improving quality of life. In this one day workshop, Dr Joel Vos, PhD, will give an introduction into this exciting new field; starting with the work of Viktor Frankl, to the latest scientific research on meaning in life. You'll learn about the different skills practitioners use to help clients, and also how you can adopt these approaches in your own work and life.

Content
The science and theory behind MCT; an introduction to theories of meaning in life and the empirical evidence for meaning-centred practices
The therapeutic potential of meaning; why increasing meaning is associated with reduced psychological distress, decreased depression and anxiety, and improved emotional wellbeing
Applying meaning centred practices; systematic approaches for increasing meaning in life, work and relationships
Practical Exercises; a variety of phenomenological and existential skills exercises designed to help you develop basic meaning-centred practitioner competencies.
The course will contribute six hours of Continuing Professional Development.
To get reading recommendations and video content for the workshop emailed to your inbox, please click here.
---
Learning Outcomes
By the end of this workshop, participants will be able to:

Understand phenomenological and existential approaches for working with meaning
Apply meaning-centred practices to systematically increase meaning in life, work and relationships
Apply meaning-centred approaches to therapeutic practice
Develop a clearer sense of their own meaning and purpose in life.
Course Leader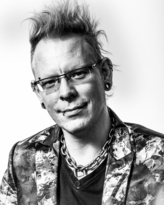 Dr Joel Vos, PhD, is a clinical psychologist, philosopher, lecturer and author. He is leader of the Professional Doctorate in Existential Psychotherapy and Counselling at the New School of Psychotherapy and Counselling, and works as researcher at the Metanoia Institute in London. He organises and chairs the IMEC International Meaning Conference, which was recently held in London in July 2019.
Dr Vos is a leading researcher in the field of meaning-centered therapy, with over 70 research publications including his book "Meaning in Life: an evidence-based handbook for practitioners" (Palgrave McMillan). An accessible book on the 50 most important aspects of his scientific research was published in 2017: "Fifty pictures of living a meaningful life". His latest book is 'Mental health in crisis' (SAGE, 2019).
---
Reviews


Still not sure what to expect? Read more reviews from previous attendees here.
TWU Guarantee

The Weekend University seeks to guarantee an excellent learning experience.
If you are not fully satisfied with the day, you will receive 100% of your money back, and we will cover the cost of your travel to and from the venue.
Who is this for?
Anyone who wants to help other people to live a more meaningful and satisfying life. Practical experience and prior education could be helpful, but are not required.
You might be:
A mental health practitioner; psychotherapist, counsellor or coach, attending for continuing professional development

A psychology student seeking to broaden your knowledge in different areas of the subject

A member of the general public seeking to expand your knowledge in psychology.
Timetable
09:30 - 10:00: Registration, Tea & Coffee
10:00 - 12:00: Session 1
12:00 - 13:00: Lunch Break
13:00 - 15:00: Session 2
15:00 - 15:15: Afternoon Tea & Coffee Break
15:15 - 16:30: Session 3
16:30 - 17:00: Reflection


What's included?
CPD Certificate (six hours of continuing professional development)
All course materials
Lunch & refreshments