Meaning Masterclass: Mindful leadership with Dr Joel & Michelle Levey
Location
68 Middle Street
Brighton
BN1 1AL
United Kingdom
Sales Have Ended
Ticket sales have ended
There are no more places available for this masterclass. Please add yourself to the waitlist and you'll be informed if a place becomes available. If you'd like to hear about similar events in the future please drop an email to louiseash@meaningfulevents.co.uk.
Description
Joel and Michelle Levey are arguably the world's foremost experts in how our complex, challenging lives can be improved through mindfulness practice. At Meaning 2014 last November they shared how their work promotes leadership, change resilience and collective intelligence within government, healthcare, business and even the armed forces. You can watch their Meaning 2014 talk here. Their many books have been translated in 10 languages.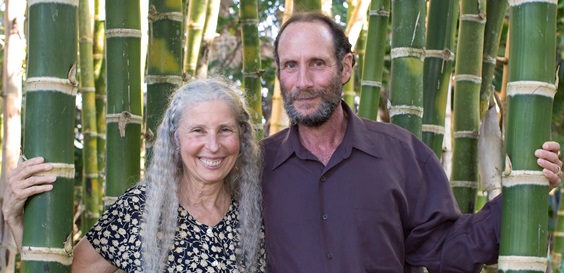 This very special Meaning Masterclass will give you the chance to experience the same clarity, confidence and inspiration the Leveys have brought to people at Google, NASA, the World Bank and countless others around the world.
---
"The Leveys are truly inspirational and bring a lifetime's knowledge and practice of mindfulness techniques. These skills create huge benefits both in everyday life and in business leadership. Highly recommended!"
- Dan Wallman, MD at Dv8 Sussex & Levey workshop 2014 participant
---
Who should attend?
The masterclass is designed for people have some experience of mindfulness or meditation as an approach within their working life or personal health. This is your invitation to explore the application of these methods more deeply and thoroughly under the Levey's expert guidance.
Format:
Rather than merely talking about mindfulness, Joel and Michelle will host the masterclass from a position of mindfulness itself, inviting attendees into an environment where they can truly experience its benefits.
What you'll learn:
• Discover how mindfulness principles can help you increase your capacity for presence, clarity, thoughtfulness and empathy in your relationships.
• Rather than feeling overwhelmed by life's perceived lack of time and space, learn how to create a greater sense of spaciousness, flow, and choice in your life.
• Gain new perspectives and techniques that can be skillfully applied in alignment with the objectives and purpose of your work and your organisation.
• Experience how shared mindfulness can mobilize our collective intelligence and wisdom, bringing the power of full presence and authenticity to your work and interactions.
Meaning workshops are a NixonMcInnes thing for better 21st century business, they are produced in partnership with Meaningful Events.