Description
Time seems to roll by so quickly and it is time for another evening of MeasureBowling with the European Analytics community. The concept is simple, people who work in analytics join together to have some fun, possibly a couple of drinks & even a bit of networking is involved. Bowling ability is definitely optional, join us for a great night out.

If you would like to meet some of the brightest minds in London from the Digital Analytics and Marketing community in a fun environment, RESERVE YOUR TICKET NOW!
The community is made up of analysts, marketers, creatives, statisticians, et al from all backgrounds - agencies, global brands, startups, system integrators, vendors, etc. If you don't get a perspective on a current topic, you are assured someone on the day will refer you to an expert. This group believes in helping each other out!
What actually happens on the day?
1 - Walk in by 6.30 pm, let an organizer know who you are.
IMPORTANT - if you'd like to win one of the door prizes!
2 - Grab a Beer, SHOW OFF your nerd shirt
Yes, there's a prize for the best nerd shirt too.
3 - Join us on the lanes, BOWL and make some new friends.
Of course, there are prizes for the best scores across Europe!
Note: Making friends is optional ;)
FINE PRINT (worth reading):
- There is a charge of £11.21 for all bowlers (£10 + Eventbrite charges, £1.21).
- Bowlers of all abilities are welcome as are friends and other people in the digital marketing community.

- No formal presentations. Nothing about Big Data or Omnichannel or the real cost of Free. Just data geeks having fun and making some new friends.
Sponsors = refreshments & special gifts for our best bowlers !
We would like to say a big thanks you to our 3 awesome sponsors:

* Cranberry Panda (Recruitment)
http://www.cranberrypanda.co.uk

* Klipfolio (Business Dashboard Software)
http://www.klipfolio.com


*Qualaroo (Onsite Surveys for Customer Insights)
https://qualaroo.com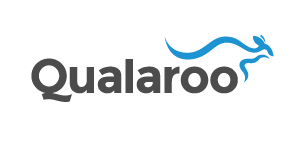 They get to distribute logos and educate interested folks about their products/ services.
Follow #MeasureBowling on Twitter for up to the minute news.

Travelling on the day but still interested?
Good news: If you're in one of the 20+ European cities listed on the MeasureBowling website, then the good news is that you can enjoy #MeasureBowling too! Find your local event and get involved.
Date: Thursday, 8th of June 2017
Time: 6:30pm for a 7:00pm start
Venue: The London Palace Superbowl
Tube: Elephant & Castle (6 stops from Oxford Circus on Bakerloo line)
Cost: £11.21 (free for supporters)