Description
Join us for some high in spirit but not necessarily skilful bowling, but fun!Also some yummy burgers, lots of beers (perhaps shots) and a laugh!
This time MeasureBowling takes place at the newly refurbed Queens Bowl in Queensway. It's pretty funky and the food is apparently excellent.
£22 will get you two games of bowling, snacks and a couple of drinks.
If you would like to meet some of the brightest minds in London from the Digital Analytics and Marketing community in a fun environment, RESERVE YOUR TICKET NOW!
The community is made up of analysts, marketers, creatives, statisticians, et al from all backgrounds - agencies, global brands, startups, system integrators, vendors, etc. If you don't get a perspective on a current topic, you are assured someone on the day will refer you to an expert. This group believes in helping each other out!
What actually happens on the night?
1 - Walk in by 6.35 pm, let an organizer know who you are.
IMPORTANT - if you'd like to win one of the door prizes!
2 - Grab a Beer, SHOW OFF your nerd shirt
Yes, there's a prize for the best nerd shirt too.
3 - Join us on the lanes, BOWL and make some new friends.
Of course, there are prizes for the best scores across Europe!
FINE PRINT (worth reading):
- There is a charge of £22 for all bowlers (incl. Eventbrite charges).
- Measurematch are sponsoring food from the fabulous Meat Liquor restuarant. Don't worry if you are veggie we can will order something tasty!
- Bowlers of all abilities are welcome as are friends and other people in the digital marketing community.
Follow #MeasureBowling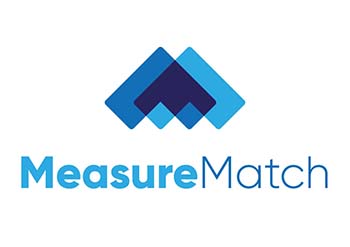 A big Thanks to MeasureMatch for sponsoring the Yummy food from the Meat Liquor Restuarant
ravelling on the day but still interested?
Good news: If you're in one of the 27+ European cities listed below, then the good news is that you can enjoy #MeasureBowling too!
cities: Auckland, Belfast, Berlin, Cardiff, Chigago, Dallas, Denver, Geneva, Innsbruck, Kyiv, Lille, London, Marseille, Milan, Minneapolis/St.Paul, Moscow, Nantes, New York City, Paris, Lausanne, Prague, San Francisco, Southampton, Toronto, Turin, Utrecht, and Würzburg.
For more details, check out the MeasureBowling website.
Date: Thursday, 13 June 2019
Time: 6:30pm for a 7:00pm PROMPT start
Venue: Queens Bowl
Tube: Queensway ( Central line) or Bayswater (District or Circle line)
Cost: £22 to play including Eventbrite fees.
If you couldn't do without a venn diagram, here's one aimed at helping you understand a bit about who should come bowling with the #measure folks: