Description
CIPR Northern Ireland is proud to present a special panel event in partnership with the International Association for Measurement and Evaluation of Communication (AMEC), exploring the hot topic of PR measurement and evaluation.

Effective measurement is at the heart of professional PR practice. In May 2017, CIPR welcomed AMEC's commitment to eradicate the use of Advertising Value Equivalent (AVE) and announced plans for a ban on the use of AVEs by CIPR members.

The CIPR will publish a new professional standard on public relations measurement in the autumn, which will identify the use of AVEs in public relations as unprofessional and set out an expectation of members that their use will cease.
Taking place just ahead of the beginning of AMEC 's global Measurement Month 2017, which runs 4-29 September, this special panel event in Belfast will act as a scene-setter to an exciting month-long programme of activity coordinated by AMEC around the world.
Moderated by CIPR NI Chair, Sinead Doyle, the esteemed panel, featuring AMEC CEO, Barry Leggetter, Founding Chartered PR practitioner, Ella Minty; Stuart Bruce, Leader CIPR Task and Finish Measurement and Evaluation Group and Shona Jago-Curtis, Director, Jago will explore how PR and communications practitioners can be part of shaping a new, robust standard of measurement and evaluation.
This event is intended to provide an open forum for practitioners to discuss and debate the future of effective measurement, with helpful advice and insight provided by the panel.
Delegates are invited to share their questions for the panel in advance by email to Sinead@mcepublicrelations.com
Further panellists will be announced in due course.
For further information about AMEC Measurement Month 2017 visit, www.amecorg.com
Please note: Entrance into Ormeau Baths is via side entrance on Maryville Street

Meet The Panel:
Barry Leggetter, CEO, AMEC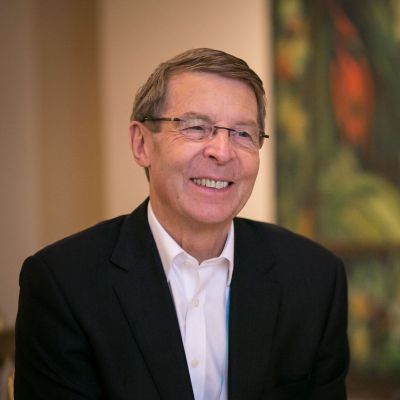 Barry Leggetter joined AMEC after a 25 year career in PR consultancy. AMEC was founded in 1996 but in its early years was UK centric. Leggetter has been responsible for driving initiatives, which have turned AMEC into an international body – now known as the International Association for Measurement and Evaluation of Communication (AMEC).
Under his leadership, AMEC has enjoyed rapid growth and has 150 corporate members in over 80 countries. The initiatives introduced by Leggetter include the development of the Barcelona Principles from his original idea; international growth through International Chapters in North America, Europe and Asia Pacific; development and growth of the online AMEC College and the establishment of the AMEC Global Summit as the premier event of its type in the world. Another, newer initiative is the creation of Measurement Month, held in September each year as a deliberate international focus on measurement.
Leggetter has earned a reputation for helping to "make measurement matter" amongst PR professionals. He spent 25 years in consultancy and was UK Managing Director for three major public relations networks: Porter Novelli, Fleishman-Hillard and Golin/Harris (now GOLIN) and was subsequently Executive Chairman of Bite Communications
A Fellow of both the PRCA and the CIPR, Barry Leggetter was inducted into the ICCO PR Hall of Fame in October, 2015 and the PRNews Measurement Hall of Fame in Washington, D.C. in April, 2016.
Ella Minty, Founding Chartered PR practitioner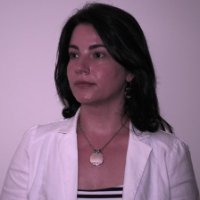 One of less than 50 Founding Chartered PR Practitioners in the world, Ella Minty has almost 20 years of high level government and international organisations experience in corporate reputation, leadership and crisis management, across business disciplines and government.
Ella's work spans investment markets, lender organisations, national and international media, NGOs and affected communities. She has handled some of the most prominent international crises of recent times and has also been an adviser to several governments on their national branding strategies.
Her list of clients includes McKinsey & Company, Boston Consulting Group, Total, BP, Shell, Centrica, Averda, EnCana, Aberdeen Business School, US Energy Freedom, Private Investment Development Group, International Finance Corporation - The World Bank, the European Bank for Reconstruction and Development, the European Commission, the House of Commons, the Renaissance Foundation, Beyond Food Foundation and many others. She is also a member of McKinsey's Executive Panel.
Providing clients with strategic and tactical support to save and consolidate their reputations during periods of intense and sustained public and media scrutiny, Ella also helps increase the visibility of her clients, engaging their stakeholders and building their desired, real corporate image.
An Assessor of CIPR's Chartered Practitioner Scheme, and an elected member of the CIPR Council (2017-2019), Ella is an IoD mentor, published author and university lecturer. An active member of the CIPR (Chair of Foresight Panel), Ella is a passionate advocate of effective PR measurement and evaluation. Read Ella's recent Influence Article 'AVEs – useful benchmark or a complete lie?' here.
Stuart Bruce, FCIPR, Leader CIPR Task and Finish Measurement and Evaluation Group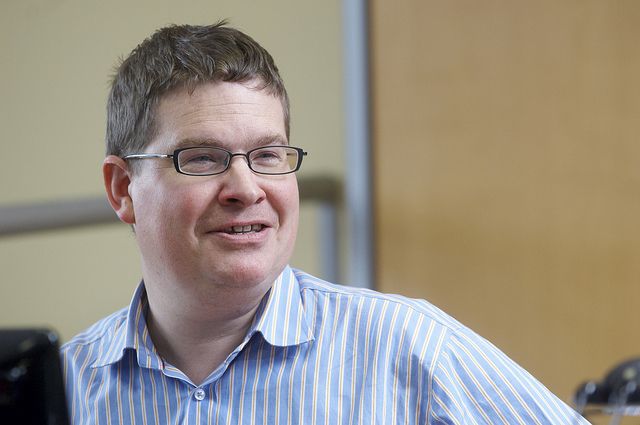 Stuart is an independent public relations adviser and trainer who has earned an international reputation as a pioneering thinker and doer in modernised public relations and corporate communications. He works with companies and governments around the world including Europe, the Middle East, the USA, Asia Pacific, India, Russia, Ukraine, Kazakhstan and Africa.
A fellow and elected council and board member of the Chartered Institute of Public Relations, Stuart leads two working groups: global and measurement. He is a founder member of the International Communications Consultancy Organisation's Innovation in Communications Panel, researching and developing global best practice in modernised communications. Stuart is a member of the International Advisory Board of the Davos World Communication Forum and has been both the lead moderator and keynote speaker on numerous occasions.
His expertise includes corporate communications and public relations strategy and planning, public affairs, digital and social media, crisis communications management, as well as communications measurement and evaluation. As well as advising companies and governments Stuart has also worked for senior cabinet level politicians in the UK and Brussels.
Stuart is a visiting lecturer at Leeds Beckett University teaching international post-graduate students, and co-author of several public relations and social media books. He was one of the world's first PR bloggers and stuartbruce.biz is still one of the world's top-ranked PR blogs. Stuart is an official trainer for the Chartered Institute of Public Relations and the Institute of Internal Communications and also teaches the CIPR Professional Diploma.

Shona Jago-Curtis, Director, Jago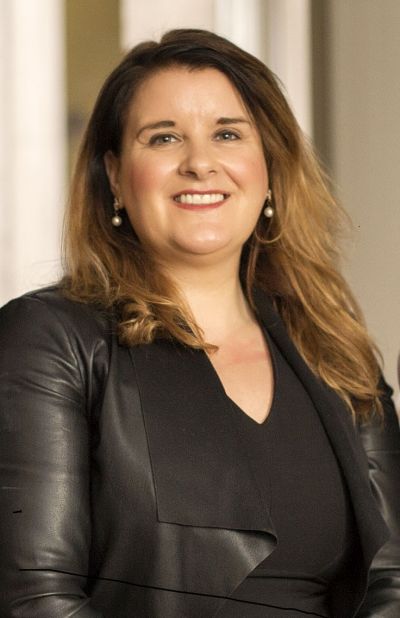 Shona founded multi award-winning Jago over four years ago. A national and international communications and public relations practice, Jago is committed to strategy, insight and creativity that deliver real impact, measurable commercial value and stand-out work for clients.
She has been working in PR and communications for over twenty years, initially working in London advising companies ranging from start-ups to international brand leaders. A highly experienced senior communications professional with strong strategic expertise and proven corporate and consumer PR capabilities, Shona has significant PR experience gained in delivering creative, effective and award-winning integrated communications campaigns for a range of companies.
She has both agency and client-side experience having been European Communications Director for an international organisation in London and Brussels, prior to returning to Northern Ireland. Shona has delivered successful PR campaigns for a range of national and multinational companies and her client track record is wide ranging from Apple, Accor Hotels, Microsoft to BP, Cancer Research, Subway, Rankin Selection, Tourism NI and VisitScotland.
With a passion and commitment to developing highly effective communications solutions to complex challenges, Jago's work is underpinned by firm evaluation, impact and measurable results. All campaigns within the practice have agreed KPIs and impact scores and are based on the foundations of the Barcelona Principles.
Having directed local, national and international campaigns, Shona believes proving return on investment is fundamental for any business, so when you invest in communications and public relations with Jago, evaluation and measurement is guaranteed. From uplifting sales, supporting overseas expansion, driving visitor numbers to influencing behaviours, cultures and mind-sets, Jago's firm focus is on helping clients to achieve their business objectives and exceed targets.