Description
---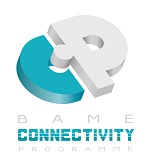 A distinct element of any good project management tool is monitoring and evaluation.
Whether it is for internal planning purposes or for external stakeholders, private or public funding, knowing with confidence what works and what doesn't and how well we are performing is an essential element for any organisations long term survival.
This workshop will give valuable tips and knowledge and enable delegates to plan and implement monitoring and evaluation to determine service efficiency and effectiveness and to be able to confidently demonstrate the impact and added value of what you do.
Aims:
Understand the importance of monitoring & evaluation for impact measurement, continuous improvement and survival

Understand how to apply the 'Theory of Change' model to specific projects

Identify appropriate monitoring tools to obtain the data required and achieve the specified aims and objectives
Supported by