Multiple Dates
Measuring, Managing and Delivering Transformational Change on Farms
An opportunity for knowledge exchange, learn how farm advice is evolving and how you can measure, manage and deliver transformational change
About this event
Catchment Sensitive Farming Partners' Conference, delivered in partnership with The Sustainable Food Trust.
Taking place virtually on the 3rd and 4th of November, this conference facilitates conversations about the key characteristics of farms and farm advice, and provides a space to co-create the future of farming in the UK.
By providing a platform for knowledge exchange between farm advisers and supply chain decision-makers, the event looks to explore how these key players can positively impact the well-being and social cohesion of farming communities during this current period of transition.
Day One (3rd November) includes a key note introduction from Tony Juniper (Natural England Chair) and a talk with Patrick Holden (CEO Sustainable Food Trust) from his farm. Workshops and breakout sessions will include farm advice for resilient agriculture with Tim Isaac (AHDB, Director of Knowledge Exchange) and a Defra policy update.
Day Two's (4th November) key note will be from Sophie Throup (Head of Agriculture for Morrisons Supermarkets) and a plenary session from Caroline Drummond (LEAF). Breakout sessions will focus on farmer insights and land management, with opportunities for discussions and networking offered throughout day one and two.
In addition, both days will explore the transition from the existing subsidy instruments (primarily Basic Payment Scheme) to the new Environmental Land Management Scheme and novel private sector investment mechanisms, as well as online e-poster content.
Full conference agenda attached for more info.
Subsidised tickets for furloughed or currently unemployed farm advisers available. Book now to avoid disappointment.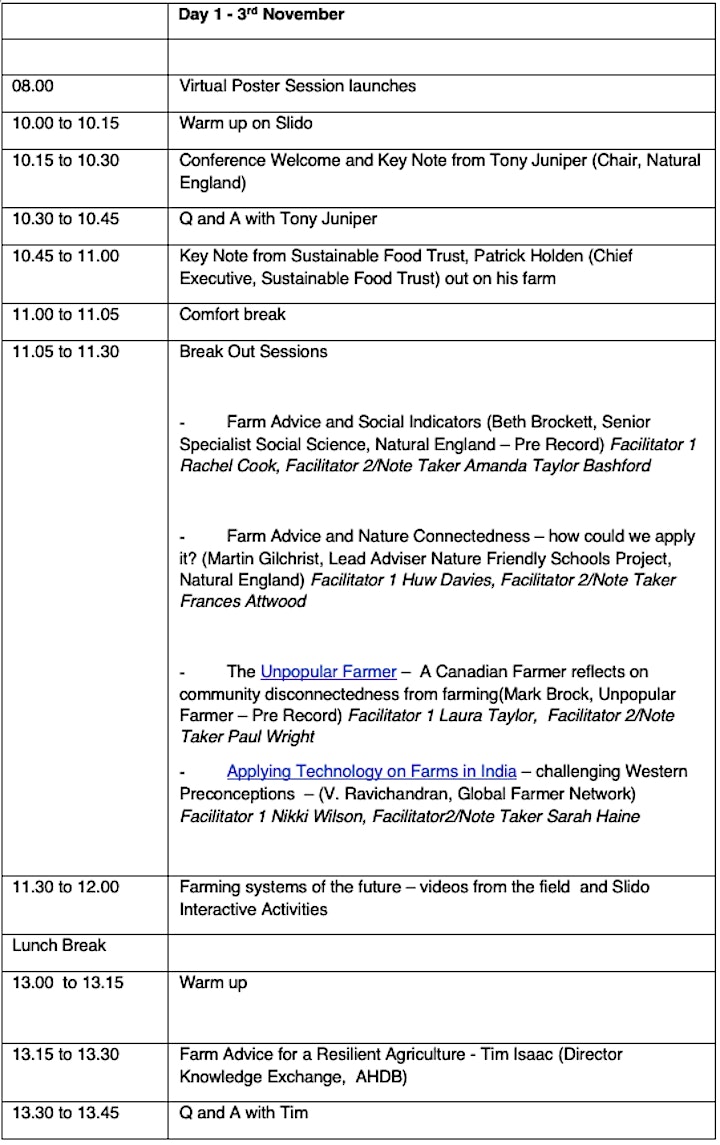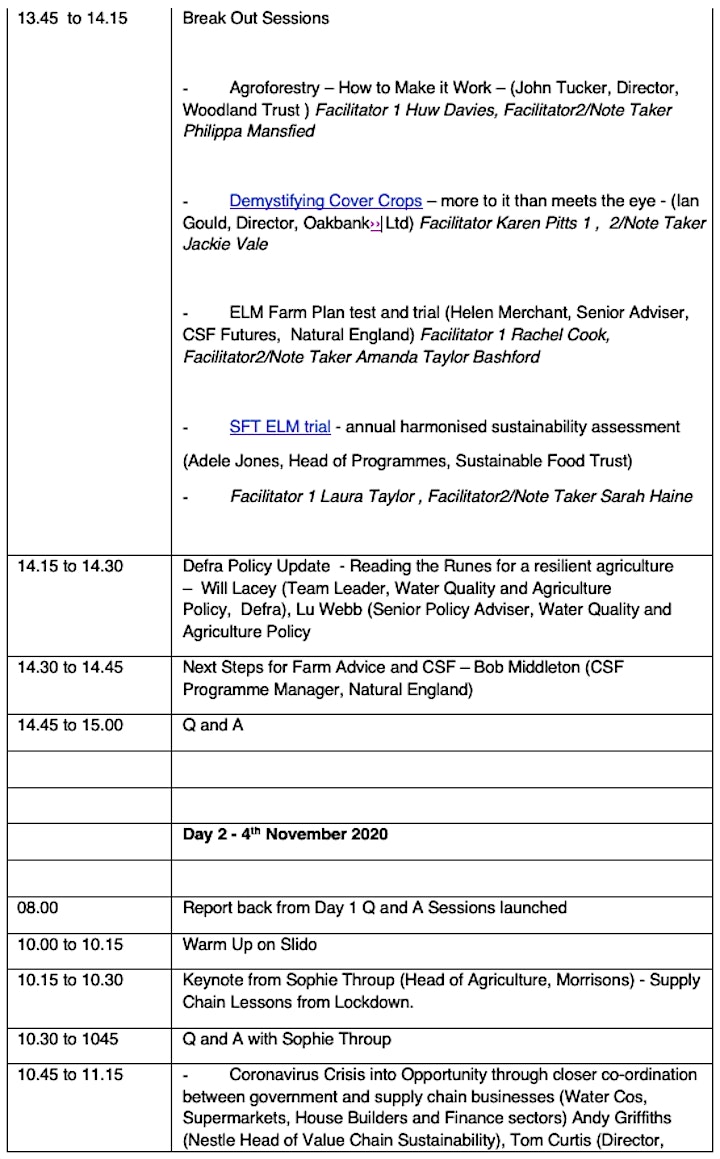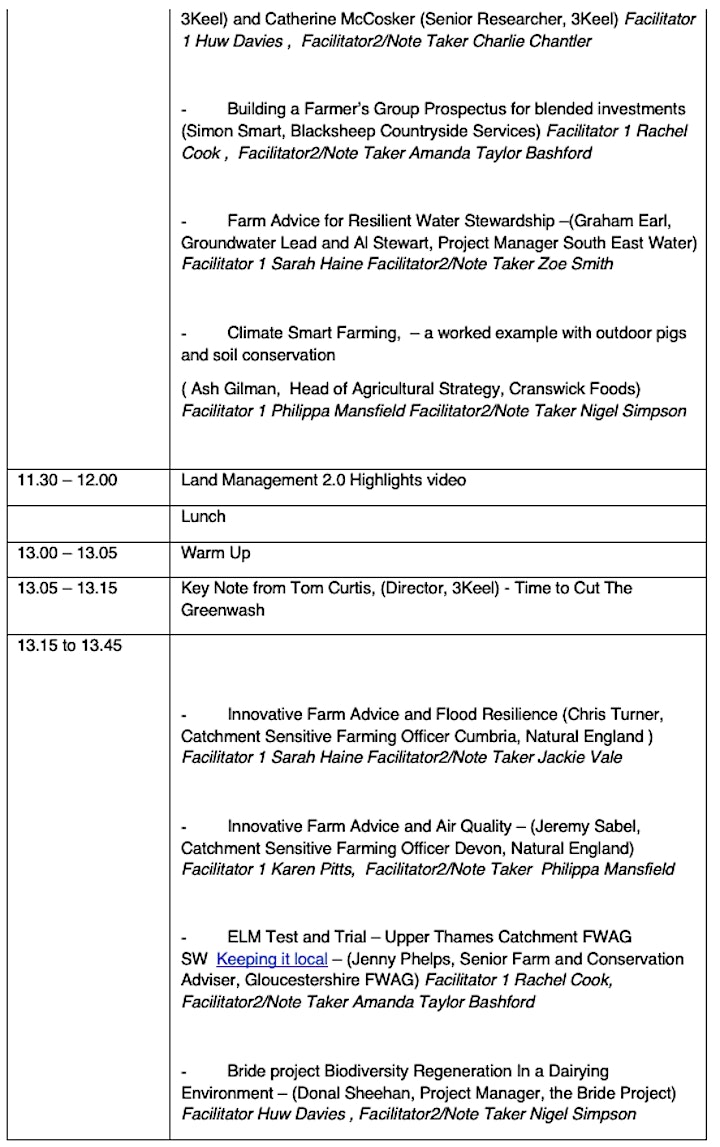 Organiser of Measuring, Managing and Delivering Transformational Change on Farms