Description
Following the success of the first MedComms landscape training event in Oxford on 12th October 2016, Adrian Brown Consulting is running a follow up training event for medical communications agencies based in the north of England. Once again this is supported by MedComms Networking and is aimed at recent starters at MedComms agencies who have entered the world of medical communications in the last 12 months or so. The main objectives of the training are to provide a broad insight into the pharmaceutical industry and in particular how it markets its products.
This training event shall be taking place on Tuesday 7th March 2017, at the Tytherington Club in Macclesfield, from 09.00 and will finish at 16.30. The agenda for the training is outlined below.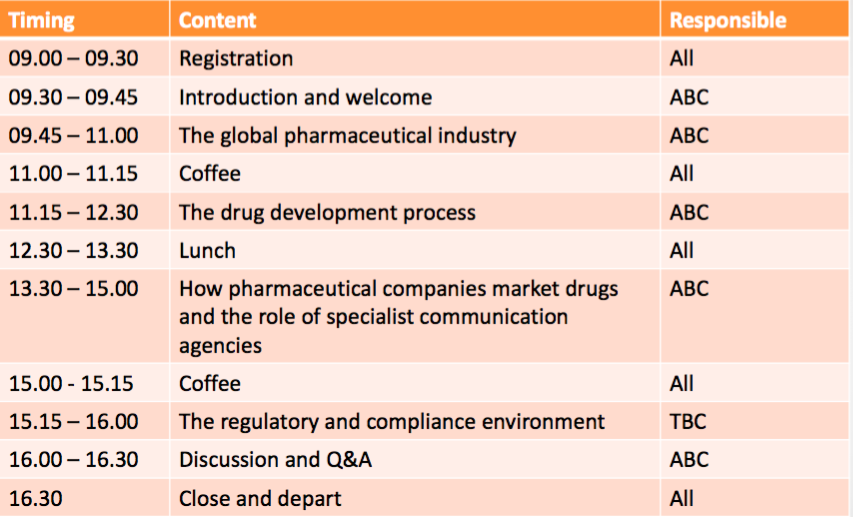 The sessions will comprise a mix of presentation and interactive workshops with a view to leaving all participants with an action plan of how they are going to utilise the learnings from the training when they are back at work.
Please do not hestitate to call Adrian Brown on 07836 361129 for further details of the programme.
Organiser of MedComms Landscape Training