Media and Empire: A Conversation with Dr Shashi Tharoor
Description
Media and Empire: A Conversation with Dr Shashi Tharoor, author of Inglorious Empire: What the British did to India
The Westminster Institute for Advanced Studies and the India Media Centre of the Westminster School of Media, Arts and Design are pleased to host a conversation with Dr. Shashi Tharoor on the publication of his new book, Inglorious Empire: What the British did to India, published by Hurst, London.
As Britain prepares to exit from the European Union, it is reconfiguring its role in the wider world. It may also need to reassess its imperial past. In this the media play an essential role, both historically and in the contemporary world of soft power. With India marking its 70th year of independence from Britain, Dr Shashi Tharoor, one of India's most distinguished public intellectuals, discusses the legacies of Empire in conversation with Professor Daya Thussu.
Dr Shashi Tharoor served for nearly three decades at the United Nations, culminating as Under-Secretary General. A former Minister of State for External Affairs in the Government of India, he is currently a member of India's parliament and Chairman of the Parliamentary Standing Committee on External Affairs. Author of 14 previous books, Dr. Tharoor has won numerous literary awards, including a Commonwealth Writers' Prize. For more, please visit www.shashitharoor.in
Dr Daya Thussu is Professor of International Communication and Co-Director of India Media Centre at the University of Westminster. Author or editor of 18 books, the latest being Communicating India's Soft Power: Buddha to Bollywood (Sage, India, 2016), he is also the founder and Managing Editor of the Sage journal Global Media and Communication.
Refreshments will be served. Copies of the book will be available for purchase.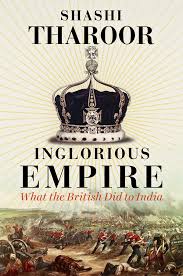 Header image: Shashi Tharoor at TED Mysore
[Creative Commons Attribution-Share Alike 3.0 Unported]