Event Information
Location
Leonard Deacon Lecture Theatre
University of Birmingham Medical School
Wolfson Centre
Birmingham
B15 2TH
United Kingdom
Join The Medical Cannabis Clinicians Society and Drug Science at this introduction to the history and evidence of medical cannabis and CBD
About this event
Clinicians, medical students, scientists, researchers, professionals and patients curious about medical cannabis and the current state of prescribing, evidence and availability in the UK are welcome to join us at this practical introduction to medical cannabis and CBD.
You'll hear from doctors currently prescribing this treatment, from scientists and researchers dedicated to creating the largest body of evidence for the effectiveness of medical cannabis in Europe and from medical cannabis patients currently being prescribed the treatment.
Speakers include:
Dr Elie Okirie, Consultant in Neurological and Specialist Rehabilitation at The Central England Rehabilitation Unit (CERU), The Medical Cannabis Clinics in Birmingham and Executive Committee member of The Medical Cannabis Clinicians Society
Dr Leon Barron, General Practitioner, Director of The Primary Care Cannabis Network and Executive Committee member of The Medical Cannabis Clinicians Society
Hannah Deacon, Executive Director for The Medical Cannabis Clinicians Society who led a successful campaign to secure a medical cannabis prescription for son Alfie Dingley
David Badcock,Chief Executive of Drug Science, introducing Project Twenty21 - Europe's first and biggest national medical cannabis registry to create the largest body of evidence for the effectiveness and tolerability of medical cannabis
The Medical Cannabis Clinicians Society, in conjunction with Drug Science and The University of Birmingham GP Society, welcome you to this CPD-pending event.
Parking is limited so we advise for attendees to park at the nearest Q-Park which is a five minute walk to the venue
QE Car Park D
Mindelsohn Way, Birmingham B15 2TQ
https://goo.gl/maps/p3E4N3pUNgddfbW76
About the Organisers
The Medical Cannabis Clinicians Society was founded in 2018 by Professor Mike Barnes, consultant neurologist and medical cannabis expert. A independent community of medical cannabis pioneers , the Society is an expert-led, not-for-profit community, dedicated to bringing this safe, legal and effective medicine to people living with chronic conditions by supporting and guiding our clinicians.
Clinicians who sign up to become members at the event will receive £10 off the usual £90 per year membership fee - making attendance at this event free of charge.
Drug Science was founded in 2010 by Professor David Nutt following his removal from his post as Chair of the Advisory Council on the Misuse of Drugs, Drug Science is the only completely independent, science-led drugs charity, uniquely bringing together leading drugs experts from a wide range of specialisms to carry out groundbreaking original research into drug harms and effects.
All Drug Science Community Members are invited to this event, free of charge. Contact us for your free access code.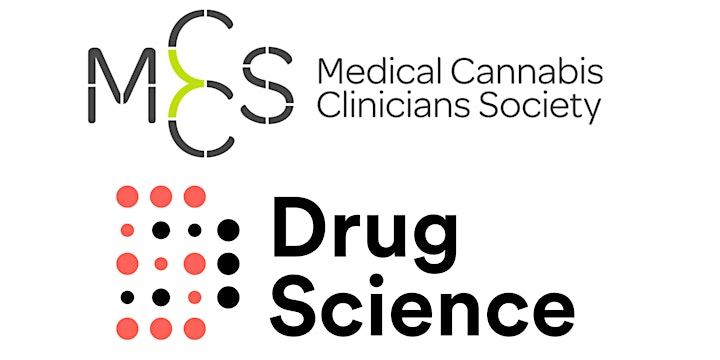 Date and time
Location
Leonard Deacon Lecture Theatre
University of Birmingham Medical School
Wolfson Centre
Birmingham
B15 2TH
United Kingdom
Refund policy