A panel presentation and roundtable conversation with Silvia Casini, Beverley Hood and Liz Orton.
About this event
Giving Bodies back to Data, Silvia Casini
Drawing upon her recent book Giving Bodies back to Data (MIT, 2021) Silvia Casini opens up the black box of Magnetic Resonance Imaging (MRI) technology emphasising the important but often overlooked roles played by aesthetics, imagination, and craft practice in medical visualisation. Combining history, laboratory ethnography, archival research, and collaborative art–science, Casini retrieves the multiple presences and agencies of bodies in data visualization, mapping the traces of scientists' body work and embodied imagination in data visualisation. The talk is a call to both artists and scientists to remain or become a humanist in the technologically dense world of biomedicine and neuroscience characterised by operational images and machine vision.
Silvia Casini lectures in Film and Visual Culture at Aberdeen University and her courses are also attended by medical students. Her work is situated at the crossroad of visual culture, science studies, and the medical humanities.
Immobile Choreography, Beverley Hood
Immobile Choreography is an installation by Beverley Hood, commissioned by Grampian Hospitals Art Trust in partnership with University of Aberdeen's Bio Medical Physics department, in response to the IDentIFY research project, which is developing a new kind of medical scanner, Fast Field-Cycling Magnetic Resonance Imaging (FFC-MRI). The artwork uses video projection, 3D prints, LED light and audio and focuses on the potential of imaginatively materialising the body through the FFC-MRI process and apparatus; which makes immaterial our material bodies. During the MRI/FFC-MRI scanning process the subject is required to remain as still as possible, to be scanned successfully. However, being immobile does not mean that we are empty of potential, imagination or actual movement on a molecular level (which the FFC-MRI influences and aligns). The Immobile Choreography project poetically re-imagines movement within the parameters of the scanner apparatus; what this movement might be and how this relates to the effect of the magnetic resonance imaging process on our bodies.
Beverley Hood is an artist and Reader in Technological Embodiment and Creative Practice, at Edinburgh College of Art, University of Edinburgh. Her research practice interrogates the impact of technology on relationships, the body and human experience, through the creation of digital media and performance arts projects, and writing. She has worked collaboratively on numerous occasions, developing projects involving a range of practitioners, including medical researchers, scientists, writers, technologists, dancers, actors and composers. Twitter - @beverley_hood / Instagram - @beverley.hood.studio
Digital insides / Every Body is an Archive, Liz Orton
Liz Orton undertook a four-year project about medical imaging in collaboration with radiologist Prof Steve Halligan at University College London Hospital, funded by the Wellcome Trust. Her website www.digitalinsides.org and book/performance Every Body is an Archive consider the mediated nature of medical imaging technology, the encounters between machines, bodies and mathematics. In particular Liz is interested in the possibility of freeing the medical image from the clinic, and enabling an imaginative return of images to patients. She explores the changing relationship between inside and outside, focusing on both the embodied and digital surface of the body.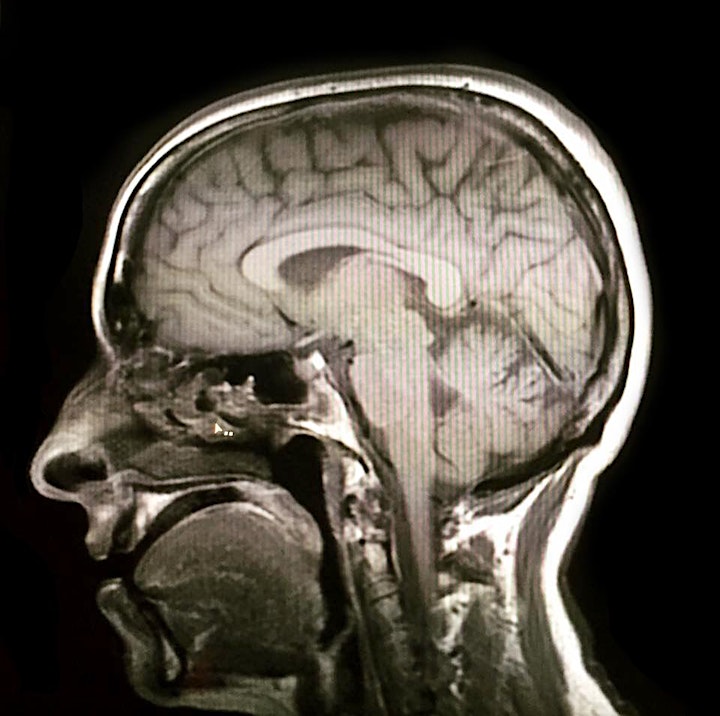 Organizer of Medical Imaging and the Contemporary Clinical Encounter
Confabulations: Art Practice, Art History, Critical Medical Humanities is a new series of urgent conversations on health, medicine, and medicalized bodies triangulating three areas of practice and scholarship, each with their own lineages, disciplinary ambits, and trajectories of remembering and forgetting. Consisting of talks, workshops, readings, performances, and works-in-progress presentations, the series intends to make explicit the contributions that artists and art historians can make to debates and developments in critical medical humanities and, in turn, to offer ways of expanding the possibilities of art practice and art history. Calling on artists and art historians who are 'medical humanities curious' as well as those who already identify with medical humanities, Confabulations aims to make and hold space for experimentation, risk, and dialogue in the hopes of fostering a community of practitioners and scholars interested in shaping future relations and interdependencies among art practice, art history, and critical medical humanities.
Confabulations is co-convened by Fiona Johnstone (Durham Institute for Medical Humanities), Allison Morehead (Queen's University, Canada), and Imogen Wiltshire (University of Leicester).
We gratefully acknowledge the support of Durham University, Institute for Medical Humanities, UK, the Northern Network for Medical Humanities Research, UK, Queen's University, Katarokwi (Kingston), Canada, the Social Sciences and Humanities Research Council of Canada, and Leicester Wellcome Trust ISSF.