Medical school interview course preparation designed and delivered by NHS doctors who teach at top UK medical schools.
About this event
🩺 Live in person interview courses taught by NHS medical school undergraduate tutors Dr Abdul Mannan and Dr Imran Khan.
🔎 Gain the knowledge and skills you need for Medicine Interviews and then practice with expert feedback on your performance.
📚We will give you a full day of live in person interview training, access to several hours of video tutorials with and support and pastoral direct with us until your last interview.
🍰 In person courses come complete with a top lunch and all refreshments in a top venue. We want you to work hard but also enjoy your training.
🔎 Competition for places in medical school is tough, and getting tougher with oversubscribed medical schools, no places through UCAS clearing and students being asked to defer places from last year.
👨‍⚕️ Your interview performance will be more critical than ever in securing your medical school place and it is important to prepare for this properly. Gain the skills, knowledge and communication skills you will need with the best course in the UK.
🏆 You will have everything you need to master your medical school interview and follow in the footsteps of over 5000 students that have realised their dreams of becoming a doctor with us.
How will you teach me Medical School Interview skills on the course?
📚 Our doctors will use well established evidence-based teaching methods like those in medical training. Our training is proven to work and on average 98% of our students are successful in getting at least one offer.
🧪 We do all the hard work researching all the areas that will be covered in medical school interviews. Being medical school undergraduate tutors, we also use our own experience to predict any new areas that might be included.
👨‍👨‍👦‍👦 We have extensive feedback from thousands of former alumni, as well teachers from our partner schools and this is used to develop your future training.
👁 Based on our research we can predict about 90% of the domains assessed in medical school interviews. We are getting better as this, as we now have guidance from the Medical School Council. We will teach you frameworks on how to approach the remaining 10%
🎙 We will teach you techniques to develop your communication skills and become more confident and reflective in your answers
🤒 Our course will include simulated patients and provide any practical equipment for a realistic and accurate MMI station. We will base this on the formats used by the medical schools.
🧠 Dr Mannan and Dr Khan will provide feedback on your performance on every course. You will learn where you went wrong and how to put things right
👉 Being a live classroom, you will learn from not just from your own feedback but also the performance of other candidates.
🎓 Our course is suitable for students applying all UK medical schools, including Oxbridge, Scottish and private medical schools.
🎹 You will learn the knowledge that you need in a live interactive friendly classroom, just like at sixth form. You can ask questions when you are stuck.
🔧 We will teach you frameworks to help structure your answers and develop your critical thinking skills on the spot. We will not teach you 'words and phrases' or 'stock answers' – you must learn to think on your own and outside the box.
Have a look at some of our previous course photos below. We are open and transparent in what we offer.
We also offer in person courses in London, Manchester, Glasgow and Birmingham. Please have a look on our website for further details and also testimonials from former student. We also offer mock MMI circuits.
Please click here for details of other course dates and locations - www.bluepeanut.co.uk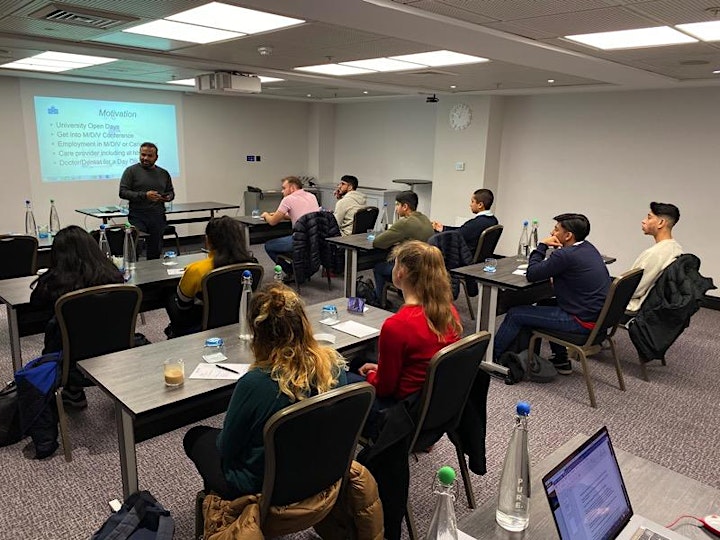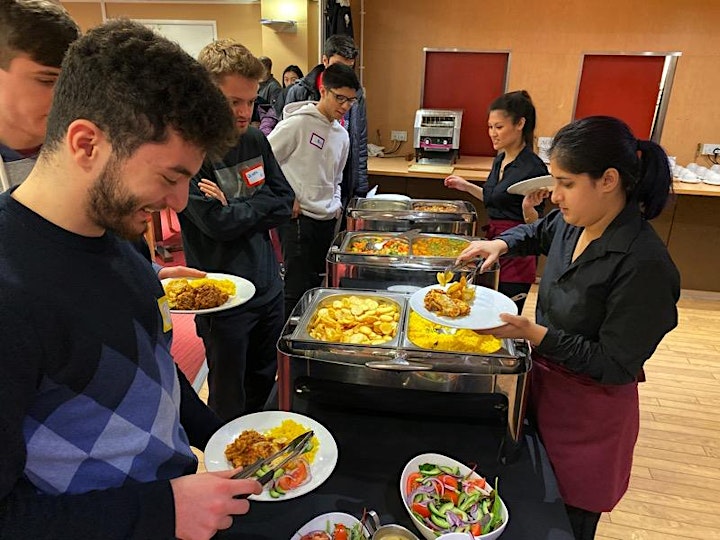 Here is an overview of some of the topics we will be covering on our course :-
Personal assessment stations and this includes your motivation and reasons for wanting to be a doctor and choice of medical school.
Critique of your work experience, stations that look at your personal statement and knowledge of the some of the qualities of a doctor including resilience and leadership.
Medical regulation and standards in the UK including the General Medical Council good medical practice.
Critical analysis and team working stations. This includes how to approach team exercises, practical tasks (and how they can be assessed remotely) and data interpretation stations.
NHS policy including current hot topics and government policy.
Your understanding of the medical school curriculum including how medical schools teach. This includes problem based learning, case based and integrated learning.
Ethical principles and frameworks of how to apply them, the principles of capacity and consent, conflict of interest and duties of a doctor (and how medical schools assess this).
Stations that assess your communication skills. This includes how to show empathy, critique of a video or consultation, simulated challenging colleagues and patients with the use of role play.
How to break bad news and respond when mistakes have been made or something has been missed.
We go through the 10% of stations that you cannot easily prepare for - include the bizarre and odd ones. We will use our knowledge and experience to try and predict what new topics will come up.
We will demonstrate techniques that you can try when you are stuck and try and get some marks.
If we have dental students on the course, we will add sessions specific to these candidates.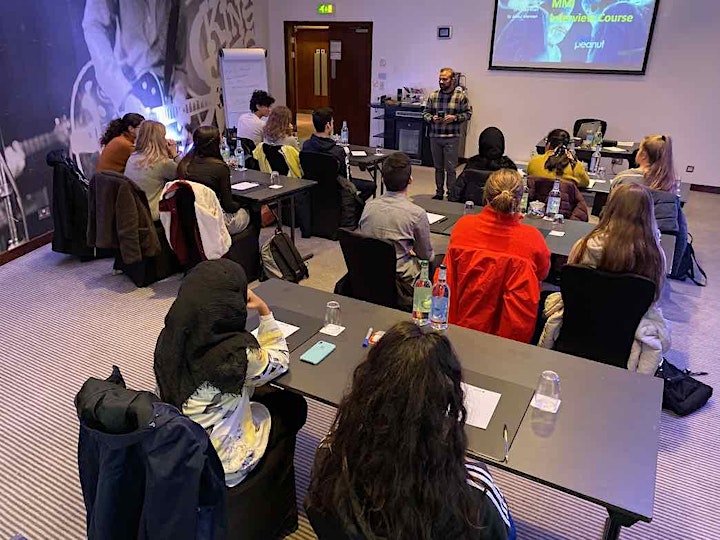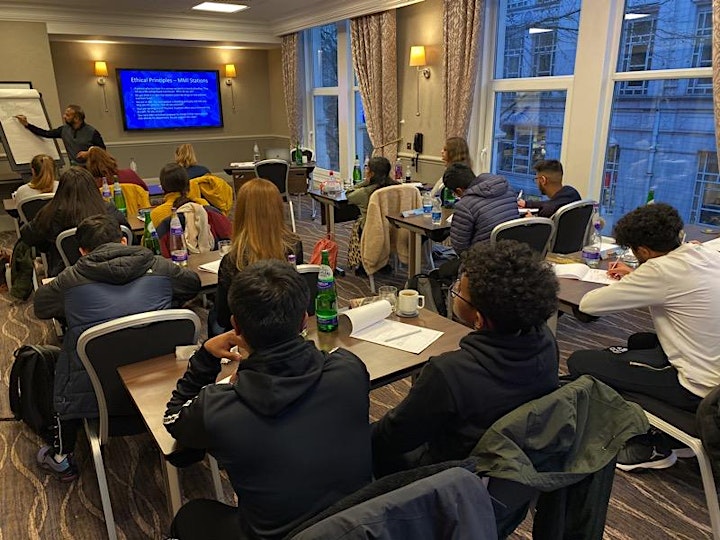 Who will be teaching me on the course?
All our courses are taught in person by Dr. Abdul Mannan and Dr. Imran Khan. We do not use medical students or random tutors recruited from the internet.
🎓 Dr Mannan qualified in Medicine in 2000 from the University of Manchester. After a brief stint as a junior surgeon, Dr Mannan decided he wanted to be a GP.
🏆 He is trained at Masters level in Medical Education and helps supervise medical students from local medical schools. He is also a GP trainer and educational supervisor for foundation doctors and GP specialist trainees.
🏆 Dr Mannan, as well as running a successful NHS university training practice, is also the Medical Director of the local Primary Care Network (PCN). He is currently helping with the COVID vaccination role out in Rossendale.
⭐️ Dr Mannan is an excellent public speaker and a talented tutor. He records many of our video tutorials and teaches in person on all our courses.
🎓 Dr Khan qualified with Dr Mannan in Medicine back in 2000 at the University of Manchester. Dr Khan initially wanted to be a physician and spent a considerable amount of time in cardiology, coronary care and oncology. He then decided to become a GP.
🎓 He is trained in Masters level in Medication Education and also has a Masters degree in Medical Law and Ethics from the University of Edinburgh. He has also trained as a GP expert witness at the University of Cardiff.
👨‍⚕️ Dr Khan works as a GP with Dr Mannan in Hazelvalley Family Practice in Rossendale, Lancashire. He is the safeguarding and clinical lead there, as well as supervising medical students and physician associates.
🏆 He has previously worked as a clinical lead in the local Clinical Commissioning Group (CCG) as well as been a district representative for the Royal College of General Practitioners.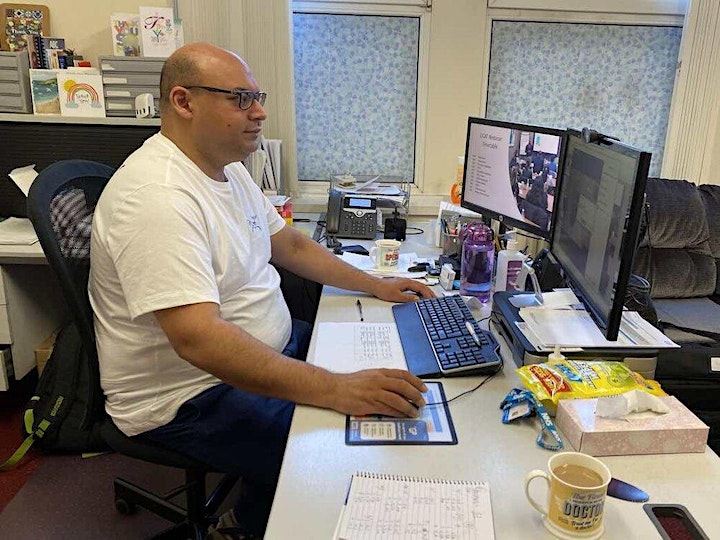 Please note the course is non refundable once booked. However, we may be able to change your course date (subject to places). Please contact us for help.
If you have any further questions, please email us at support@bluepeanut.co.uk or phone 01706 491146
Have a look at our website for our online medical school interview courses as well as UCAS personal statement help and work experience placements.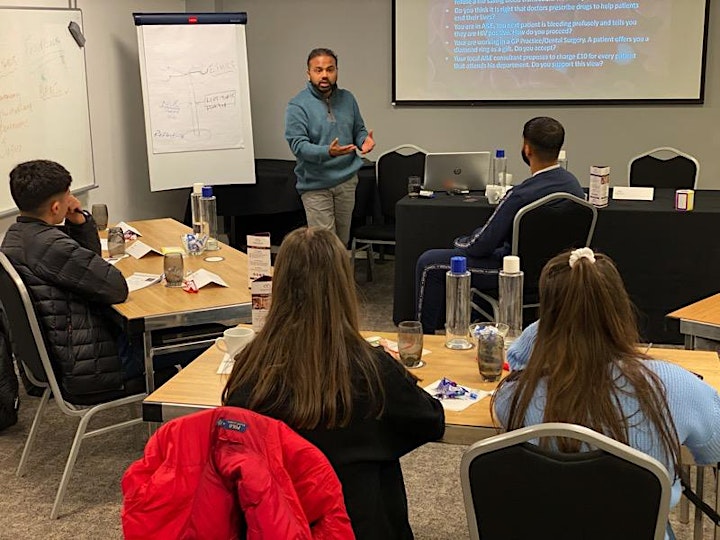 Organiser of Medical School Interview Course in Manchester
Blue Peanut are a group of fully qualified medical doctors looking after NHS patients. We are experts in medical education and teach at several UK medical schools, as well as look after postgraduate junior doctors in our own GP practice. We have over 32 years combined experience of medical education and have taught thousands of students and trainee doctors since 2000.