Description
Medicine: Stay, Go or Diversify? (accredited for 6 CPD points)
At Eurekadoc we are passionate about opening up doors to doctors who want to DIVERSIFY their medical career.
Come along to Medicine: Stay, Go or Diversify and IMMERSE YOURSELF in the wonderful world of exciting CAREER OPTIONS available to YOU! Furthermore this year we are supporting the Royal Medical Benevolant Fund by donating 5% of the proceeds to this excellent charity which supports doctors in difficulty so do come along and be a part of it!
Where will you go? What are your options?
How much could you earn?
Stick with training or abandon ship?
Can other careers match the satisfaction of medicine?
Is it worth the wait or is the grass greener on the other side?
We have a wide range of INSPIRATIONAL speakers, providing advice, guidance and nuggets of inside information on how to get into a career that you are passionate about or how to add skills to your current career!
Each of our speakers is a DOCTOR who is practising medicine with a twist or has changed tact completely to do something FRESH. It will be a fast paced day where each speaker takes the floor for 15 minutes and we ask them the questions that matter including how they transferred their skills; how much they earn; whether they enjoy it and much more! We will have nearly 20 medics from different career backgrounds there to give a rapid insight into what you need to know.
Our course last year was hugely popular and included talks by an ophthalmologist turned car designer, an fy1 turned UX clinical designer, an orthopod turned management consultant, a GP turned successful businessman and much more!
This years' confirmed speakers:
Dr Rajia Bibi, GP, Entreprenuer, Ferrari Owner & Driving Enthusiast
Dr Harry Lynch - Paediatric registrar & Expedition Medic
Dr Surina Beddoe - GP & Founder of My Locum Manager
Dr Sandeep Bansal - Founder of Medic Creations
Dr Ursula Quinn - Pharma Medicine Specialist, Clinical Development Physician at Roche, former Dermatologist
Dr Gauruv Malhan - Medical Expert Forensic Psychiatry & Founder of MapEm App
Dr Mayur Joshi, Medical Writer and Pharmaceutical Advisor
Mr Toby McMaster, Polygeia - Global Health
Dr Gyles Morrison, Clinical UX designer
Dr Prasanna Puwanarajah, Doctor, Producer, Director & Actor (As seen in CRITICAL on SKY, Diana, Path to 9-11, Hamlet, and numerous others)Dr Abrar Gundroo, Messly (Doctor's Mess reviewing app)
Mr Matt Prime, Orthopaedic Surgeon & Founder Openmedical, Founder Etrauma
Dr Myra Malik, Anaesthetist and representative, Faculty of Medical Leadership and Management
Dr Kishan Rees, MBA Graduate, Medical Educator and Founder of WatMed Media
Dr Meng Aw-Yong Police Doctor, Met PoliceMr Aroon Baskaradas, Orthopaedic Surgeon, Former Management Consultant, Co-founder Eurekadoc
Dr Lafina Diamandis, Property Investor, Paediatrician, Founder Eurekadoc
Here is the timetable for the day:
0900-0920 REGISTRATION

0920-0930 Welcome
0930-0945 Surina Beddoe, Healthcare tech & Mylocummanager
0945-1000 Gyles Morrison Healthcare UX, MoreThanADr
1000-1015 Sandeep Bansal, Medic Creations

1015-1030 Dafydd Loughran, Surgical consent solution
1030-1045 Mayur Joshi, Portfolio career

1045-1100 Ursula Quinn, Pharma
1100-1130 COFFEE & NETWORKING BREAK
 1130-1145 Harry Lynch, Expedition Medicine

1145-1200 Toby McMaster, Polygeia - Global health
1200-1215 Matt Prime, Open Medical
1215-1230 Myra Malik, Faculty of Medical Leadership and Management

1230-1245 Abrar Gundroo, Messly (Doctor's Mess reviewing app)
1245-1300 Aroon Baskaradas, Management Consulting
1300-1345 LUNCH & NETWORKING
1345-1400 Lafina Diamandis, Property Investment
1400-1415 Gauruv Malhan, Forensic Psychiatry
1415-1430 Meng Aw-Yong, Police Doctor, Met Police
1430-1450 Kishan Rees, Media company, education
1450-1510 Prasanna Puwanarajah, Actor, Director, Playwright
1510-1530 Rajia Bibi Serial entrepreneur & Ferrari driver
Don't miss out on this rare and unique opportunity to be inspired and propel your career in the direction YOU want it to go!
We have amazing transferable skills. Don't get left behind. Build your confidence and be inspired. Start 2017 with a plan!
We look forward to meeting you soon!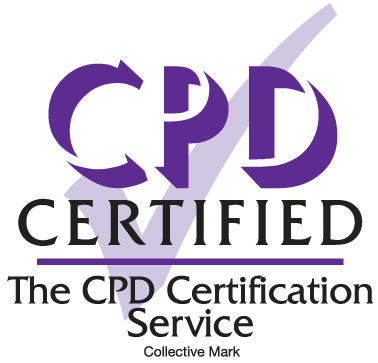 FAQs
Are there ID requirements or an age limit to enter the event?
Yes, please bring your ID and if you are a student bring your student ID
Is my registration/ticket transferrable?
Yes you may transfer your ticket to someone else up until 1st December 5pm.
Can I update my registration information?
Yes you can update your information up until 1st December 5pm.
Do I have to bring my printed ticket to the event?
No an e-copy will do.
What is the refund policy?
No refunds unless the event(s) are cancelled