Description
Junior doctors are planning to leave the NHS en masse next year.
Will you be one of them?
Should you go or should you stay?


Where will you go? What are your options? Will you be too late?
How much could you earn? How much could you lose?
Stick with training or abandon ship?
Can other careers match the satisfaction of medicine?
Is it worth the wait or is the grass greener on the other side?
This is not a careers fair but an intelligent debate on what is important to you and the things you should be considering - and may be too afraid to ask...
Informative talks covering topics such as:
1. The changes and their implications
2. If you stay in the NHS, how to be successful and keep your options open.
3. How you can have a healthy lifestyle by doing research, locuming, or working abroad without closing the door on your training.
4. Job options outside of medicine and how to get into them.
5. How to differentiate yourself from the crowd.
6. Why it may be worth staying in the NHS after all.
7. Panel debate with experienced medical professionals: "This house believes it's time to leave"
Event Programme:
08:30 - Registration
09:00 - Welcome & Introduction
"Do I really want to leave Medicine?"
09:15 - Dr Evgenia Galinskaya - Career Success Coach & Founder of Other Options for Doctors explores this difficult question.
Is the grass greener on the other side? Our speakers give their unique perspective on careers outside the NHS.
09:30 - Dr Anita Goraya - Clinical Lead for the healthcare advisory practice, EY
09:45 - Dr Zack Ally - Aesthethic Doctor at Transform and Harley Medical Group, Cosmetic Trainer, CEO and founder of Derma Medical
10:00 - Dr Yogini Patel - Anaesthestist, Property developer, Medical doctor for Rescue Medicine
10.15 - Dr Saif Abed - Founding partner at AbedGraham Healthcare Strategies, Director Imprivata: coming to speak and recruit doctors for his graduate program!
----------------------------------------- COFFEE & NETWORKING BREAK -----------------------------------
Albert Einstein said "The measure of intelligence is the ability to change." Our Speakers give you the 'low down' on diversifying your career in order to survive the new system.
11:00 - Dr Matthew Prime - Surgeon, Researcher, Co-founder Open Medical, Volunteer Surgeon Cure International & Malawi
11.15 - Dr Abeyna Jones - Occupational Medicine Doctor, Entrepeneur, BBC Expert Voice, Co-Founder and Medical Director of Medic Footprints
11.30 - Professor Tim Heymann - Gastroenterology Consultant, MBA, Former Management Consultant, Reader in Health Management
11.45 - Mr Suman Saha - Orthopaedic surgeon, Co-founder of Doctify
12.00 - Dr Lafina Diamandis - Paediatric Doctor, Property Investor, Founder of Eurekadoc Publishing
12.15 - MEDACS HEALTHCARE talk
----------------------------------------- LUNCH -----------------------------------------
Why it may be worth staying in the NHS after all. Our speakers share their ideas on staying in the NHS and why it's worth sticking it out.
13:30 - Intro to afternoon session
13.45 - Dr Neslyn Watson-Druée (CBE, MBE, FRCN, FCGI) - CEO at Beacon Organisational Development, CBE renowned International Speaker & Author, Executive Coach for NHS Leadership Academy
14:00 - Dr Roshana Mehdian - Surgeon, NHS Advocate, Special Guest, Channel 4 News
14:15 - Dr Natasha Patel - Newly appointed diabetes consultant, Guys & Thomas', Director for Regional Diabetes Service
14:30 - Dr Goli Haidari - HIV/GUM SpR, MD (Res), Experience working in Australia & South Africa
14:45 - Dr Jeni Ketheswaran - Associate Technical Officer at the World Health Organisation, Surgical doctor NHS
15:00 - Imperial Business School
----------------------------------------- COFFEE & NETWORKING BREAK -----------------------------------
15:30 - Dr Gyles Morrison - Enterprise & Technology Fellow at the Health Innovation Network and Clinical UX Designer

15.45 - LIVE DEBATE
16.30 - Final comments and close
Don't get left behind. Start 2016 with a plan!
We look forward to meeting you soon!

Our Sponsors:
Kindly sponsored by Athona Medical and Medacs Healthcare - giving you options as a locum doctor whichever route you take...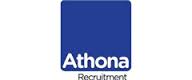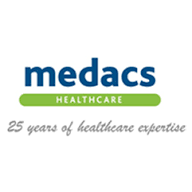 Our Media Partners:
With thanks to our Media Partners: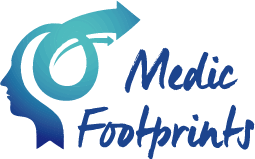 FAQs
Are there ID requirements or an age limit to enter the event?
Yes, please bring your ID and if you are a student bring your student ID
Is my registration/ticket transferrable?
Yes you may transfer your ticket to someone else up until 14th December 5pm.
Can I update my registration information?
Yes you can update your information up until 14th December 5pm.
Do I have to bring my printed ticket to the event?
No an e-copy will do.
What is the refund policy?
No refunds unless the event(s) are cancelled