Senior practitioners C Bayati, S Iqbal & S Pinder with Dr Juliet Cohen, Freedom from Torture will discuss key aspects & updates on MLRs.
About this event
Goldsmith Immigration and Public Law Team is delighted to present this webinar on Medico-Legal Reports in Immigration and Asylum Proceedings.
Senior practitioners Charlotte Bayati, Samina Iqbal & Sarah Pinder with Dr Juliet Cohen - Head of Doctors, Freedom from Torture will discuss key aspects and updates when commissioning, considering and using medico-legal reports (MLRs).
Together, they will explore:
Commissioning and using MLRs in Covid times
The API and how this relates to MLRs
How we can use the recently disclosed guidance on how to consider MLRs in unlawful detention cases
MLRs in asylum and other relevant cases touching on the Supreme Court's judgment in KV v SSHD and other relevant recent cases
The proposals in New Immigration Plan to instruct joint experts
We are also delighted to fundraise on behalf of Freedom of Torture and would encourage a suggested minimum donation of £5, which you can do once registered with the links provided in your booking e-mail.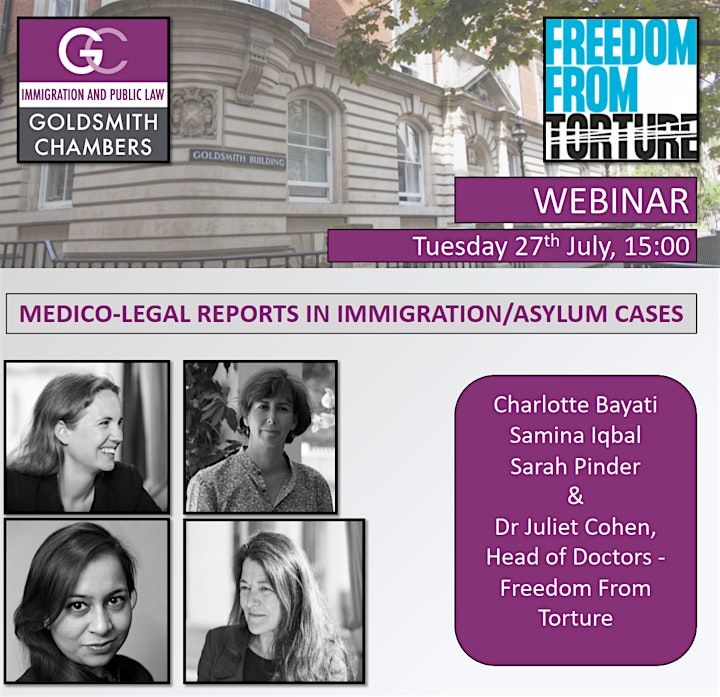 ---------
FAQs
How do I access the event ?
The event will be hosted by Zoom which is a video calling platform. You will be sent joining instructions in a separate email once you have registered for the event. You will need to click on the invitation link and follow the instructions to access the live event.
Do I have to appear in person on video or audio ?
Please feel free to sit back and listen! There will be also a Q & A function (in the zoom Q & A box) available during the event.
Is there a cost for me to attend ?
No, the event is FREE.
Will the event be recorded ?
Yes, please contact us if you have any difficulties with this.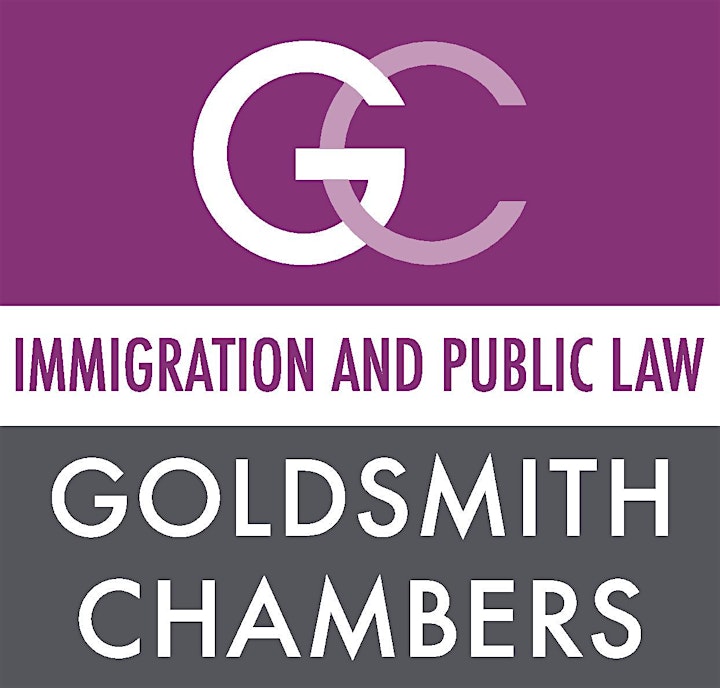 Organiser of Medico-Legal Reports & their importance in immigration & asylum cases
Dedicated, professional and hard-working, the Goldsmith Chambers Immigration and Public Law Team comprises renowned specialists in their fields. Regularly instructed on high profile and complex challenges, including judicial reviews and public law considerations, we draw upon expertise in a variety of areas – immigration law, EU law, criminal law, civil law, and family law – giving you access to a team of experts covering all aspects of immigration and public law.