'This inn is made from shipwreck timbers!' - Tall-ship tales from the Great British Pub.
About this Event
One of the most tenacious mediaeval building myths is that many timber-framed buildings were constructed from salvaged ship timbers. And not just any old ships!
A visit to almost any timber-framed public house in the land will elicit a similar story. The tale is often elaborated to add a layer of enigma and romanticism to the pub by mentioning the Spanish Armada or battle of Trafalgar.
Are these just harmless folktales intended to hook in the boozers, or can we genuinely find the timbers of lost ships in the rafters of the village watering hole?
Find out from an award-winning buildings archaeologist, James Wright!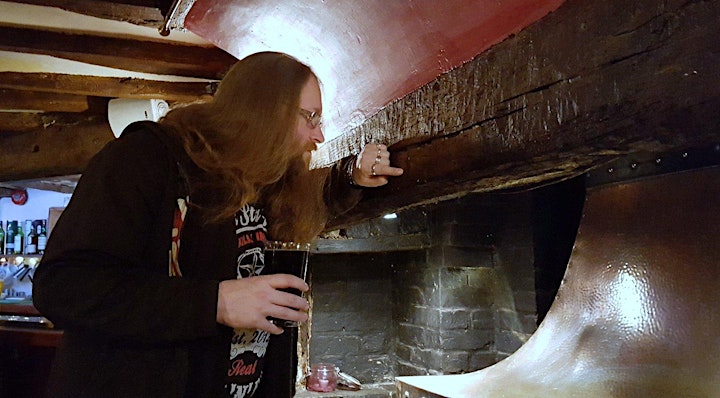 James Wright is buildings archaeologist with two decades professional experience of ferreting around in people's cellars, hunting through their attics and digging up their gardens.
He hopes to find meaningful truths about how ordinary and extraordinary folk lived their lives in the mediaeval period.
James has worked in several areas of the heritage sector with experience as a field archaeologist, conservation stonemason, community archaeologist, historic stone specialist, archival researcher and historic graffiti specialist.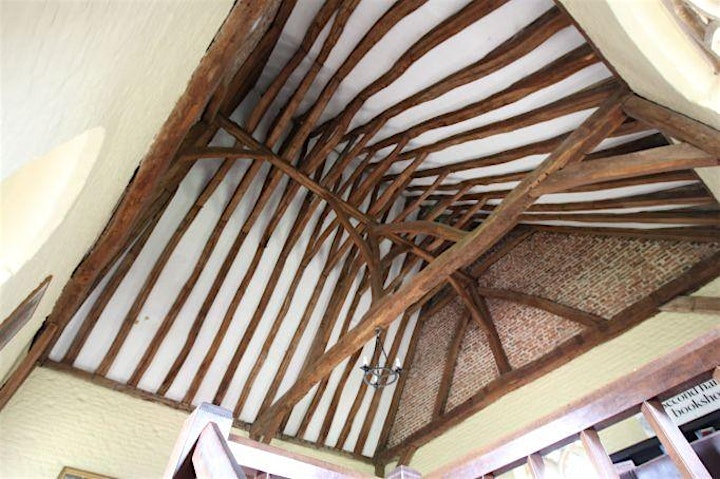 This talk is part of our Fantasy February - Folklore and Customs Festival of talks to promote the large Folklore and Customs Collection held by Kensington Central Library.
PLEASE NOTE THAT THE RECORDING OF THIS EVENT WILL NOT BE MADE AVAILABLE AFTERWARDS (!)
James is coming back in April with his brilliant Historic Graffiti talk!

Please note that this event will be delivered via a Teams live broadcast and although you do not have to have Microsoft Teams downloaded to your device, you will get a better experience if you have the app.
***Please avoid using Safari – we have had reports that Safari users have issues accessing Teams live broadcasts. Please try using Chrome or any other browser – most people who experience problems when signing in find them resolved if they try using a different browser. We are sorry for the inconvenience this may cause and are working on finding a solution.
All those who book will receive the LINK TO JOIN 48hrs before the event, and on the day of the event in an email from the library.