Description
Medieval Mayhem!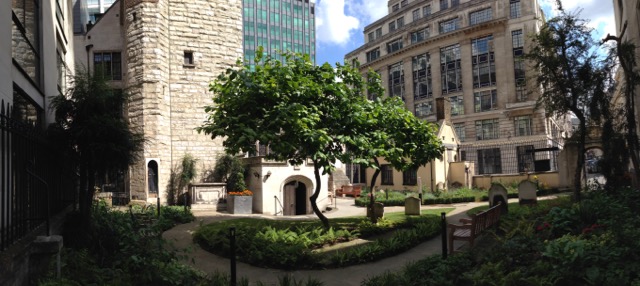 In the busy City it's difficult to image you're standing in the oldest part of London, most of it has been replaced by skyscrapers and office blocks. On this walk we take a look through some of the survivors of old London.
From Roman ruins and fortifications going back to the 11th century, we'll walk the narrow streets and paths and discover an incredible world where Medieval landmarks recognisable to anyone living in London 500 years ago and find out what life was really like for the Medieval Londoner through mythologies, cemeteries, legends and everyday life, it's a true trip deep into the past.
Highlights include:
The oldest church in London, dating back to 675AD

Entertainment sites (execution grounds) in the middle ages

The origin of the nursery rhyme, 'London Bridge is falling down'

The great legend of St Ursula and the Axe that is remembered in the street name today

One of the oldest nunneries surviving in London, nicknamed the 'Westminster Abbey' of the City

Secluded church gardens where tranqulity and peace persists and even buddist retreats can be found.

The burial site of one of the first victims of the Great Plague of 1665

Original towers, churches and walls dating back more more than 700 years

Surviving monastic remains hidden within modern office buildings

Incredible ceremonies still taking place today and 'secret' locations you can visit after to further enhance your experience of London
Every attendee to the walk will get a list of each location we visit, along with dates and details of the City ceremonies covered so you can explore and attend each of them afterward. We'll be finishing the walk very close to Liverpool Street Station.
Please dress appropriately based on the weather.
If you do not want to pay in advance and pay in person, you can, but you

must

email me to let me know you're planning on attending and for me to confirm that there are still places available.
For information on travel, please use Transport for London's Journey Planner.