Description

LightWorks is pleased to bring a taste of the Ajna Light to London.
During this group meditation session you can expect to relax, unwind and let go, bringing your mind, body and spirit into balance.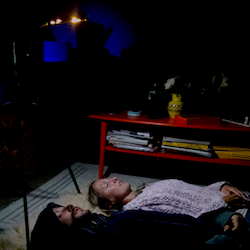 "Only when we are brave enough to explore the darkness will we discover the infinite power of our light." - Brene Brown


Click here to see a recent participant's video testimonial of his experience of what he describes as a magic carpet ride!
What is the Ajna Light
The Ajna Light was designed as an alternative approach to therapies and a gateway tool for guiding explorations of consciousness. It helps people explore their intimate connection with their wisdom through brain entrainment and activation of the pineal gland for deep meditation, inner clarity and higher guidance.
The Ajna Light uses powerful dynamic neural stimulating brainwave technology to help induce altered states of consciousness which is known to be quick and effective, making the Ajna Light a breakthrough tool for meditation.
Benefits of using the Ajna Light
Are you stressed, anxious or do you suffer from the modern disease of busy-ness?
Do you find it difficult to relax or take time for yourself?
Are you open to experiencing different levels of consciousness?
Do you wonder if 'this' is all there is?
The Ajna Light can help deliver a wide variety of benefits, including:
Relaxation

Clarity of mind and emotions

Reduction of anxiety & stress

Improved creativity

Intuition development

Better quality sleep

Greater sense of connection with a larger reality

Out of Body & Astral Projection experiences
What to expect
The Ajna Light experience is difficult to describe as it is different for each individual. Some see a beautiful kaleidoscope of colours, some see visions, some receive messages. You will receive whatever experience is the most beneficial to your higher purpose at that time. You can either enter the experience in a completely open frame of mind, or if you wish, you may hold a specific intention or question in your mind.
We will begin the event with a collective group intention setting, followed by a gentle guided meditation. The Ajna Light experience will then take you on your own personal journey to wherever you want or need to go.
This is a group event with a maximum of 30 people and you will be sitting upright during the experience and all sharing in the light from one device. There is the possibility of arranging further private one-to-one sessions at another time if you would like to.
What to bring

Yourself and an open mind.
A blanket or shawl to cover yourself and keep warm

A bottle of water

A notepad and pen in case you wish to journal following the session
Please wear comfortable clothing as you will be sitting on a cushion on the floor throughout the experience. If you cannot sit on the floor for an hour due to health reasons, please ensure you contact us prior to the event so we can try to arrange an alternative for you.
Please try not to consume any alcohol or take any drugs 24 hours prior to the event to ensure you receive the best experience.
How to register
Pre-registration encouraged as space is limited.
Tickets are £10 in advance (before 6pm on the day of the event) or £15 on the door.
The event will begin promptly at 7pm and once the event begins there will be no late admissions and no refunds for latecomers. Apologies, but this is necessary in order to maintain the peace and space for the other participants. So please ensure you arrive to the venue a few minutes early to avoid disappointment.
Consent form

Upon registration, you will be sent a consent form. Please ensure you complete this prior to attending the event.
You can also find the consent form here
Further Information
Visit LightWorks for further information here or email info@thelightworks.co
There is the possibility of arranging further private one-to-one sessions at another time if you would like to.
Location
Skylight is a short walk from the following stations:
Highbury & Islington Underground (Victoria line): 6 minutes
Canonbury Overground: 13 minutes
Drayton Park Overground: 13 minutes
Holloway Road Underground (Piccadilly line): 16 minutes
Buses that service the area and are a short walk away include: 4, 19, 30, 43, 236, 263, 271, 277, 393.
---
****************************************************** DISCLAIMER ******************************************************
The Ajna Light utilises high powered LED lights that create a flicker effect. If you have a personal or family history of epilepsy or migraines, this therapy is NOT recommended for you.
If you are on any anti-psychotic meditation or other mind-altering substances, this therapy is NOT recommended for you.
If you have had eye surgery or have a particular sensitivity to light, please contact us first to check your suitability.
The Ajna Light is complementary therapy that may help alleviate some issues, it is NOT a replacement for any medical treatment or prescriptions.
---