Location
Vale Real Experience
3W6X+9Q Quarteira
Vale Real
8135-034 Almancil
Portugal
Meditation is like a gym in which you develop the powerful mental muscles of calm and insight
About this event
VALE DO LOBO WELLBEING SHOWCASE | 30 JUNE - 03 JULY @VALE REAL
ACTIVE MEDITATION WALK by Tiago Silva
We are thrilled to feature this session as part of our Vale do Lobo Wellbeing Showcase 2022, a week-long celebration of self-care, reconnection and transformation. It combines Vale do Lobo's most loved wellness experiences with workshops by visiting international experts.
Nature calls us, and there is something magical when we allow ourselves to submerge by trees, plants, by animals, the blue sky and the sing of the sea. Life itself is a walk, and the path is made by walking, in the encounters, in the conscious observation of feeling, in the signs that appear in the attentive gaze and in the lightness joyful and happy walk. Come and walk lighter and more awake on your way. Come and breathe the pure fresh air and feel well and connected. Come and receive the alchemy of nature, in a magical walk arm in arm with yourself.
-----------------------------------------------------------------------------------------------
VALE DO LOBO WELLBEING SHOWCASE | 30 JUNHO- 03 JULHO @VALE REAL
CAMINHADA DE MEDITAÇÃO ACTIVA por Tiago Silva
Estamos entusiasmados por apresentar esta sessão como parte do nosso Vale do Lobo Wellbeing Showcase 2022, uma semana de celebração do autocuidado, reconexão e transformação. Combina as experiências de bem-estar mais amadas de Vale do Lobo com workshops, visitando especialistas internacionais.
A natureza chama-nos, e há algo mágico quando nos deixamos envolver pelas árvores, pelas plantas, pelos animais, pelo céu azul e pelo som do mar. A própria vida é um passeio, e o percurso é feito ao caminhar, nos encontros, na observação consciente dos sentimentos, nos sinais que aparecem no olhar atento e na leveza de um passeio alegre e feliz. Venha e caminhe mais leve e mais desperto no seu caminho. Venha e respire o ar puro e fresco e sinta-se bem e conectado. Venha e beneficie da alquimia da natureza, num passeio mágico de braço dado consigo mesmo.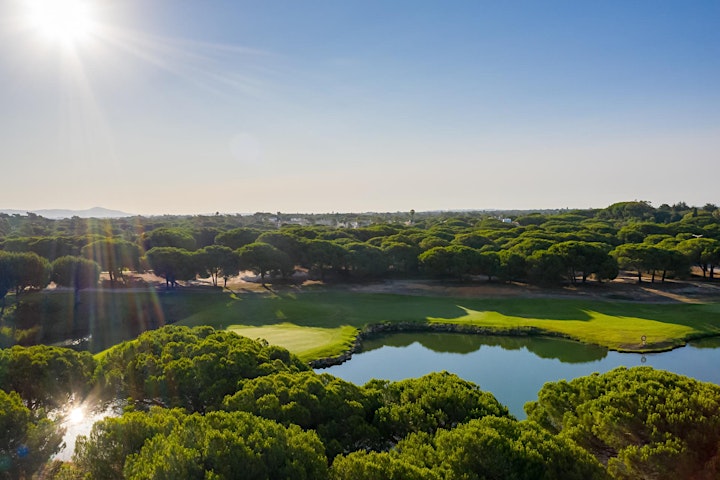 »TO SEE THE FULL EVENT AGENDA AND BOOK OTHER SESSIONS CLICK HERE»
A nurturing gathering in beautiful nature
You will find this World of Wellbeing in the Vale Real area of the resort. This blissful location surrounded by pine trees and overlooking one of Vale do Lobo's iconic golf lakes is the future home of a new 5* hotel. It is the perfect environment in which to connect with nature and your sense of wellness.
Get directions HERE.