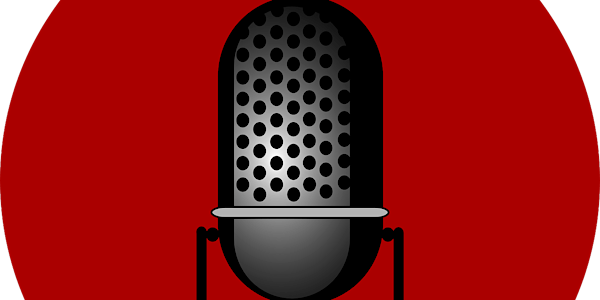 Mediumship Demonstrations - Open Platform to Practice Live via Zoom (FREE)
Refund policy
Refunds up to 30 days before event
Eventbrite's fee is nonrefundable.
Sales Have Ended
Ticket sales have ended
Unfortunately, you haven't booked in time. Please try again or visit www.theportraitofspirit.com/mediumship-masterclasses
Open Platform for Mediumship to help Mediums Practice their abilities live
About this event
Mediumship including Spiritualist Philosophy and Drawing Spirit Portraits as well as Other Spiritual Abilities Open Platform
SUNDAY 18 OCTOBER 2020 zoom code: 965 6477 5084 ( First time joining us? Please contact organise for registration access if this is your first time - otherwise you will not gain entry).
Special Trance Philosophy with Q/A and then Normal Mediumship Open Platform
SUNDAY 01 NOVEMBER 2020
SUNDAY 29 NOVEMBER 2020
SUNDAY 06 DECEMBER 2020
SUNDAY 20 DECEMBER 2020 (Christmas Special) Anne-Marie Bond (the host) will be participating with other selected students to work and a special guest!
Each session above will have its own eventbrite listing to allow you to book for that event. Please FOLLOW this organiser above to receive notifications.
--------
EVENT DURATION
Doors open at 7.00pm (BST).
Event begins 7.30pm and ends 9.15pm with virtual networking till 9.30pm. Doors will close early on 18th! All sessions break at 8.30pm for a short musical interlude. Check your own time zone when the UK clocks go back 1 hour, on 25 October 2020.
19.30-21.30 (BST - UK)
14.30-16.30 (EST)
11.30-13.30 (PDT)
20.30-22.30 (CEST)
----
ABOUT THE TRANCE MEDIUMSHIP OPEN PLATFORM - LIMITED NUMBERS 18 OCTOBER 2020
PRICE: £0.00 - £5.98
WHAT'S NEW!
We have included a 'guaranteed spot system' for those definitely wishing to work, can. This is a guaranteed, however, for a small fee.  This paid opportunity supports those definitely wanting to work, the chance to reserve their spot no matter what. We offer 8 people to secure their paid seat and is based on a first come, first serve basis and guarantees their seat to work, leaving a few unpaid spaces for other volunteers to work (but with no guarantees to whom).
Part of this payment collected from each open platform will be given to a charity serving this pandemic at the end of the year.
WORKERS TIMEFRAME
Usually volunteers get around 7 mins to work: Those that have secured their slot, will get 10 mins if needed and receive 'feedback' on their demonstration by Anne-Marie at the end of the virtual after session Q/A if they want it. Other who do not use the paid system, will not receive feedback.
--------
ALSO: Those that have paid to secure their spot - may do a Spiritualist Address for up to 10 mins, or Mediumship one contact or two small contacts (total 10 mins), or if brave enough, x1 mini address and x1 mini contact, within their allotted timeframe. Let Anne-Marie know in the chat box when you enter the zoom environment what you intend to do.
---------
WHY THE PAYMENT SYSTEM WORKS
It stops anyone who really, really wanted to work and was not selected due to the high number of volunteers, feeling despondent after the event. Some people raise their hands, all willing but as much as Anne-Marie sits behind the screen scrunching time for the allowance of numbers, some may leave disappointed.
Anne-Marie knows many of the people attending are students, colleagues, she has developed friendships with over the years, who wish to work, but does not operate or give opportunities to work on favoritism. She wants everyone to have the same opportunities whether those in attendance know her well or not.
The Open Platform has always been open to those wishing to volunteer, but due to the high volume of 'volunteers' wishing to work in our open platforms for mediumship, especially over the past 12 weeks, we never have enough time for everyone to work, even though each person is limited to a specific time. We usually fulfil around 10 people to work in some capacity, but sadly, leaves other volunteers, unable. 
IF YOU MISSED OUT ON THE PAID OPTION - TODAY
Once the sold out sign appears, all 'guaranteed slots' have been taken. You may still volunteer as unpaid, but no guarantees you will get to work. We have other listings where you can pay to secure your slot on other sessions, these will be separate listings added once the 18th October event has ended.
WE WELCOME GUESTS TO ATTEND
Invite people your friends or circle colleagues to attend as guests! We thank you in advance for supporting our workers with your kindness. It's not easy facing a room for of people, working without a script, so we do need to see friendly, warm faces staring back on the screen.
------
Requirements for this class:
Camera on throughout (unless you're popping away for a few mins)
Workable Mic - clear sound if choosing to work
If you need to leave the session - please wait until the interlude / break
Let's have fun in this wonderful community of spiritual friendship, engage with each other and build a spiritual network of like-minded souls
-------
TO BOOK
******
TUTOR:
The Masterclass for Mediumship Development for Beginner's is led by Anne-Marie Bond DSNUt. A Spiritualist Medium, Teacher, Artist, Demonstrator and Speaker. Check the website, or go ahead and simply book your place right now, if you feel you are not fully confident in your Art of Mediumship.