Mediumship Lecture and Painting Demonstration - Maidenhead
Description
Mediumship Lecture and Mediumistic/Psychic Painting Demonstration in Maidenhead with Florencio Anton
"Mediumistic Painting and its Role in Education and Social Responsibility"
WATCH OUR VIDEO INVITATION: https://youtu.be/brtsw9qTTRE
** Limited spaces remaining - Tickets available online until 1st Feb **
The medium Florencio Anton will be in Maidenhead on 3rd Feb as part of his third tour of lectures and mediumistic painting in the UK.
This event is for those members of the public who give value to, and believe in, the survival of the soul: in life after death. Florencio will give an educational and clarifying lecture entitled "Mediumistic Painting and its Role in Education and Social Responsibility", after which he will produce exquisite art through mediumistic work.

Florencio Anton is a Painting and Drawing Psychic Medium who works under the influence of spirit artists and since 1990 has created over 30,000 works from 110 different artists including Rembrandt, Picasso, Renoir, Van Gogh, Monet, Boudin, Da Vinci, and Malhoa. He often works with his eyes closed and takes between 3 to 20 minutes to complete each painting, depending on the size, theme and artist.
All works produced will be auctioned at the end of the session. Money raised will go towards the Mary of Nazareth Community (Comunidade Maria de Nazare) in Salvador, Bahia, Brazil, which is part of the Scheilla Spiritist Group, where Florencio works.
Please note that this event will be in the format of a mediumship meeting, and therefore children below the age of 12 will not be permitted to attend.
Tickets (Contribution): £15 to cover the costs of the event.
IMPORTANT NOTE: Voluntary donations do not constitute admission to the event - an "Admission to event" is still required. Tickets will not be sold on the day.

Organised by: Spiritist Society of Windsor and Maidenhead
Hosted by: Maidenhead Spiritualist Church

About the Mary of Nazareth Community and the Scheilla Spiritist Group
The Mary of Nazareth Community was founded in 1999 by the Brazilian medium Florencio Anton and Sidney Rocha and is part of the Scheilla Spiritist Group in Salvador, Bahia, Brazil.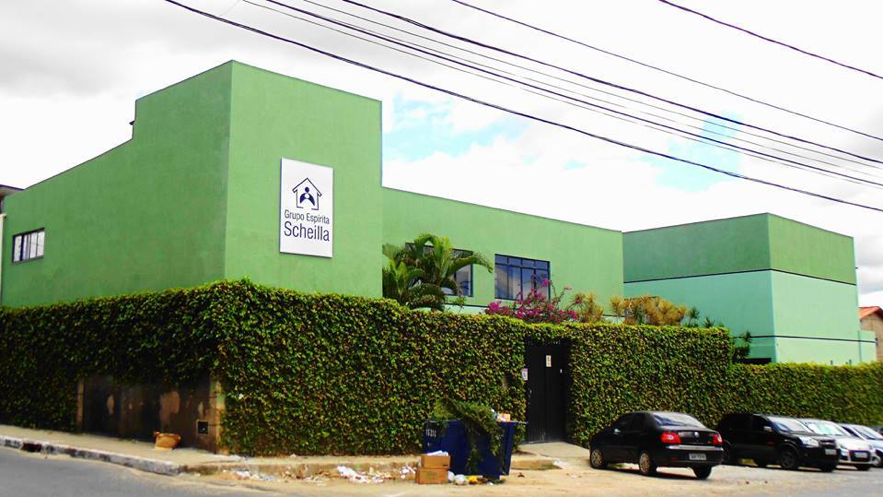 Supported by Spiritist beliefs, these projects help others using dialogue and education to allow people to receive what they need for their physical, social and spiritual happiness.
As a non-profit organisation, the four pillars of their principles are based on the Spiritist Teachings from Allan Kardec:
Education as a means of moral progress

Helping others with their needs
Spreading the Spiritist Teachings
Working together as a society
As a Spiritist group, courses and activities are offered to those who wish to study, to those who want to help others, and to those who are looking for spiritual support.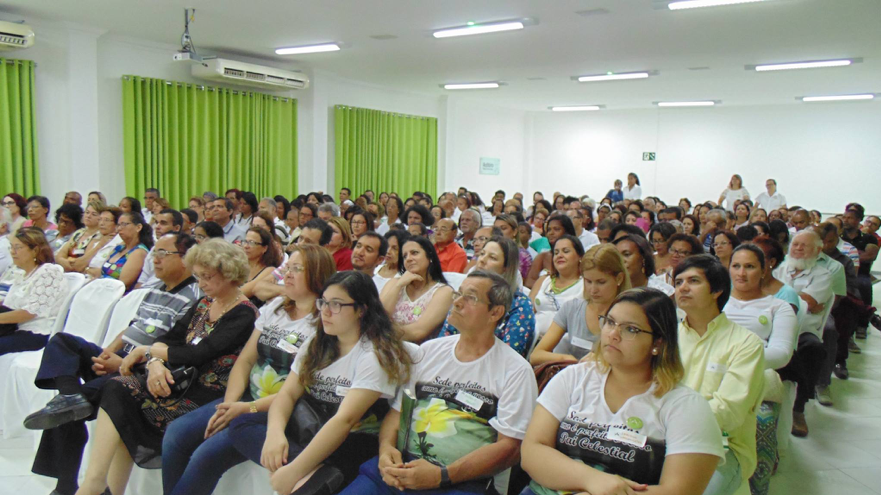 The Social action of the Mary of Nazareth Community helps families in the Mussurunga neighbourhood of Salvador, a popular area where many face problems from the lack of fresh water, poor sanitation, inadequate roads and access to have suitable housing.
In view of these and other social issues that affect people in that area, the group takes positive action to help restore at least the minimum of dignity to the community who would not otherwise find the support they need.
The activities include:
Provisioning of food and nutritional advice for each family
Educational funds so that children, and adults, can complete their education with the resources they require
Helping families to have brick-built houses giving them a dignified place to live
600 complete meals for children each month
Maternity packs including a baby bath, clothes for new-borns, nappies and feeding bottles
Other social and education initiatives include:
Workshops for Communication and Expression, helping with literacy and text interpretation
Creative education of arts, crafts and music
Field trips to enhance the education of children
All of these projects and activities are only possible due to the support received through donations. More information about these projects and the work of Florencio Anton will be available during our event.
Florencio's UK tour has been arranged by Gilson Guimaraes of the Francis of Assisi Spiritist Group, London. Please ask for more details of Florencio's other lectures and painting demonstrations.