Medtech Accelerator Health Hack -Surgery
Description
Timings of Hackathon

Day 1 - Bradfield Centre, Cambridge: 5:30pm onwards. Expected finish 8:30pm Approx.
Day 2 - Trinity Centre Cambridge: 8:30am start with an expected finish around 5:00pm.
Second in a series of three the Medtech Accelerator Health Hack workshops are designed to engage a wide community of stakeholders, focused on stimulating innovation within the NHS, through the identification and development of innovative new products and services with the potential to meet unmet clinical needs and generate commercial benefit.
Latest Event Theme: Frugal Innovation in Surgery
There is increasing pressure on surgical services, the cost of delivering surgery and patient waiting times. Theatres and intensive care staff provide a vital role supporting all surgical activity across a range of elective, trauma, emergency and day care procedures. We are seeking medical technologies that result in dramatically lower-cost products and services within the theatres, anaesthesia and critical care setting but without comprising quality (by adopting approaches such as frugal innovation).
What are we looking for?
Idea or Problem Owners (Innovators)
We are aiming to engage 6-10 individuals/teams from NHS organisations in the region to participate. We are looking for Idea Owners with innovations in the broad area of medical technology (devices, diagnostics, software and eHealth) that meet unmet clinical needs. Such innovations will be primarily based upon NHS intellectual property (IP) that show the potential to create new company opportunities within the East of England. Problem Owners who don't yet have a solution for their unmet need are also welcome.
Support Actors
Some of the Idea or Problem Owners may be from purely clinical backgrounds with no substantial experience of product design or hardware/software development, so they may need assistance in developing their idea and guidance in assessing the market opportunity, identifying the best development approach, selecting other delivery partners, quantifying the development costs and subsequent funding/investment needs and developing a sound commercialisation strategy. As such, we will be seeking to recruit the following participants:
Clinical stakeholders, subject-matter experts and other NHS staff
Software/hardware developers
Academics/researchers
Regulatory experts/consultants
Business/marketing/strategy consultants
What Will Happen at the Event?
All participants will be invited to attend a 'Beer and Pizza' evening before the main event. This will be a mostly informal gathering aimed at giving the participants the opportunity to get to know each other in a relaxed setting. During the evening, the Idea Owners will pitch their ideas to the support actors. At the start of the following day, the support actors will then form diverse teams around the idea owners they would like to support for the rest of the day. NOTE – the organisers may need to re-allocate some support actors to other teams if the teams do not naturally balance themselves but we will try to be as flexible as possible.
Expected Outcomes
The judges will pick one or more of the ideas to go forward and pitch their idea to the MedTech Accelerator Investment Panel, with a chance of winning up to £125,000 of funding to develop the idea. The remaining projects will all be offered the opportunity of further mentoring and support from HEE & the EAHSN.
Further Information & Programme


Supported By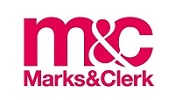 Marks & Clerk are committed to providing exceptional intellectual property advice around the world, helping you to navigate the complexities of IP, patents, trade marks and design protection. Innovation is the life-blood of business and it's vital that you do not overlook the need to protect your intellectual property. From the capture of an idea, to the enforcement or defence of rights in disputes Marks & Clerk is your expert partner to ensure your IP is protected and fully exploited. Today's local is tomorrow's global – and with our diverse team of practitioners, you're always supported by a network of experts.

Delivering solutions through Technology and Partnership
Jaltek Systems is a leading technology solutions provider offering a comprehensive range of vertically integrated design and manufacturing solutions tailored to meet our client's highly diversified business requirements. We recognise the market need to be flexible and responsive to meet the demands of a constantly changing landscape, focusing on low to medium volume high mix product profiles with localised support.