Description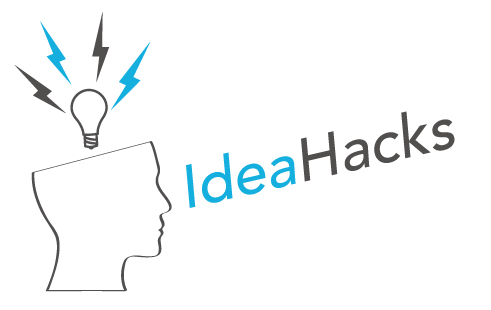 EyeFocus invite you to a rapid Idea Hack focused on innovating in eye-care in partnership with the Institut de la Vision.
Who should come?
Startups, scientists, medics and medical students, people with vision and eye-care problems, investors, corporates, NGOs.
About the event
Our Idea Hacks bring together people interested in healthcare innovation to brainstorm new solutions for current problems. This event is about eye-care, a huge market with great potential for startups and innovators. EyeFocus is the world's leading eye-care accelerator, and we will share our insights about this market opportunity.
The event is a valuable opportunity to explore how to create and develop new concepts in health, and to network with people from across the health innovation ecosystem.
This Idea Hack is for anyone interested in innovation and healthcare, attendees will include entrepreneurs, academics, clinicians, corporates, students, and charities.
We know that innovation happens in informal environments, not when discussions are structured or hierarchical, so this is an alternative to a conference or seminar. We introduce core innovation methodology while working on real ideas. We break down boundaries in the ecosystem by getting people to explore and develop new ideas in small, mixed teams. This event will bring together people from across the ecosystem to sit and work together, sharing ideas and knowledge around a specific set of challenges - by the end of the event, you will have gained new insights into how key challenges in healthcare can be solved.
You can see videos of our previous Idea Hacks here: www.vimeo.com/eyefocus/wayra and www.vimeo.com/eyefocus/imperial
Agenda:
3:30-4:00pm
Coffee, networking & opening introduction

4:00-5:00pm
Experts frame the agenda, exploring problems & opportunities

5:00-6:30pm
Form teams, brainstorm, refreshments. Teams receive initial feedback

6:30-7:00pm
Teams present their ideas, and receive feedback from participants and experts
Speakers:
DR RAFIQ HASAN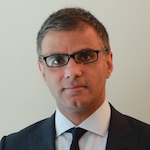 Dr Rafiq Hasan is Vice President and Global Head of Ophthalmology at Bayer Health Care. Rafiq trained as a physician in London and following 3 years in clinical practice entered the pharmaceutical industry. Over the subsequent 18 years he gained experience in a variety of clinical and commercial roles of increasing responsibility both in the UK and at a global level at Novartis and Bayer. Prior to joining Bayer in his current role in 2013, Rafiq was global head of Ophthalmology at Novartis Pharma AG.
TRAM NGUYEN-TRINH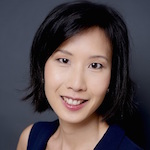 Tram is founder & CEO of VITAnLINK. She helps digital health start-ups that want to expand in Europe shape their strategy, raise funds, land their ideal key customers to validate their business model. Rapid results are achieved with her "door opener" proven process and 20-year multinational business experience including 16 years Marketing and General Management in the Medical Device & Diagnostics.
Among her track record as an international executive at Johnson&Johnson Ortho-Clinical Diagnostics, she built and structured the first European lab consulting lean services & teams at a turnaround phase of the its In-Vitro-Diagnostics business. She is also a trusted e-health partner of Unesco Chair Telemedicine, and a board founding member of the Avenir Femmes Santé women's health Association.
LAURE CARUSO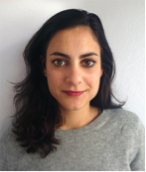 Laure Caruso is Clinical Research Manager at SuriCog, a fast-growing, multi-awarded start-up basedin Paris in the Incubator of the Institut de la Vision, and which develops disruptive eye-tracking systems for industry and medical applications. After a master's degree in medical engineering at Université Pierre et Marie Curie in Paris, Laure Caruso has worked in electrophysiology at the Max Planck Institute for Neurosciences in Frankfurt before starting her PhD thesis in 2012 at CEA Saclay, France, where she developed the magnetic equivalent of electrodes named "magnetrodes" to detect locally the neuronal currents through magnetic detection.
At SuriCog, Laure is involved in the medical research department, participating to the development of new non-invasive neuro-cognitive markers for better detection and follow-up of neurologic and psychiatric diseases, within a network of high-end clinical or neuroscience centers around the world, with a focus on drug efficacy and impacts assessment.
DR FLORIAN SENNLAUB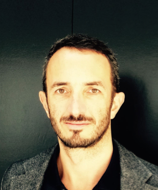 Dr. Florian Sennlaub is the co-team leader of Team14 in the Institut de la Vision. Of German origin, he studied medicine in Germany, Scotland and France. He holds a medical degree from Humboldt University Berlin and a science doctorate from the University René Descartes in Paris. He worked for three years at the research centre of the Sainte-Justine Hospital in Montreal before creating his own team to explore the mechanisms of degeneration and ocular neovascularization at the Institute of Vision.
His work on microvascular degeneration, neovascularization and neuro-inflammation has been published in journals such as Nature Medecine, PNAS, JCI, Circulation, PLoS Medecine, American Journal of Pathology, Angiogenesis, and EMBO Mol Med.
Newsquare is grateful to our sponsors and event partners, who have helped make this Idea Hack possible:
Lead Sponsor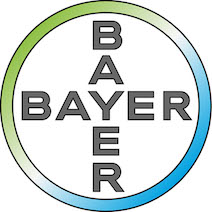 Event Partners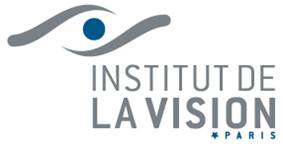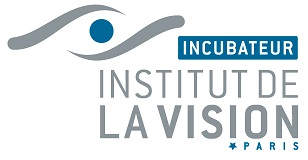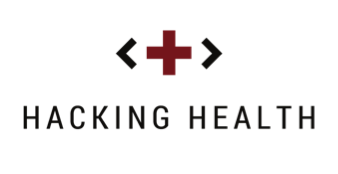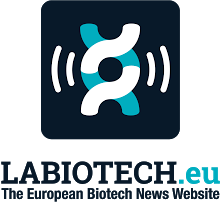 Sponsorship Enquiries
If you are interested in sponsoring this Idea Hack or any other EyeFocus events, please get in touch at sponsor@eyefocus.co
By registering for, or attending, this event, you are agreeing to the following:
1. Attendance for the whole Idea Hack is required (unless otherwise agreed with the organisers).
2. Photographs and video will be taken at the event. You are authorising Newsquare Innovation to use your image, likeness and/or name on our (or sponsors) media outlets or other marketing materials in connection with the event.
3. The organisers of this event, and any of their employees, volunteers, members and representatives are not responsible for any injury, loss or damage of any kind sustained by any person while participating in this event.