Description
For the first edition of magCulture Meets…, we hear from the makers of MacGuffin, Kirsten Algera and Ernst van der Hoeven. The duo will be flying in from Amsterdam to celebrate the launch of the magazine's second issue and to tell us more about the publication which features 'fabulous stories about the life of ordinary, often anonymously designed things.'
Each biannual edition takes an object and explores the manifold stories it generates. Like the MacGuffins in Hitchcock films, these things are not the main characters, but the plot devices that set the story in motion. Issue No 2 takes the window as the starting point for a compendium of absorbing stories on panoramas, panopticons, plastic frames and plant-stacked windowsills.
The magazine will be available to purchase on the night and we'll be providing the beers. Doors opens at 6.30pm and the talk will kick off at 7pm. Tickets are free but should be booked in advance as spaces are limited.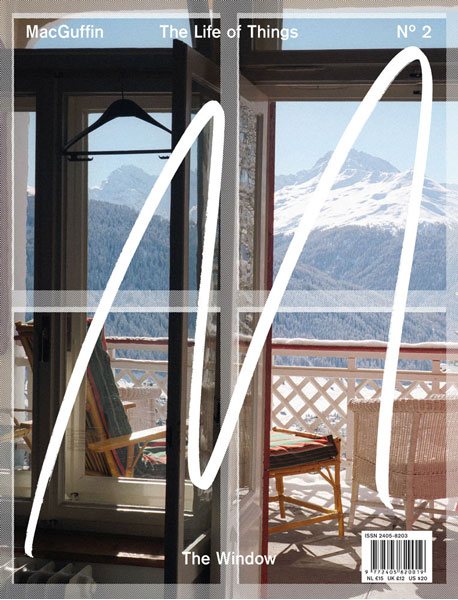 This is the first in a monthly series of magCulture Meets… Each evening will provide the opportunity to share a beer with fellow magCulturalists and hear a magazine maker discuss their project in an informal, relaxed atmosphere.

We're grateful to Park Communications for their support of magCulture Meets…