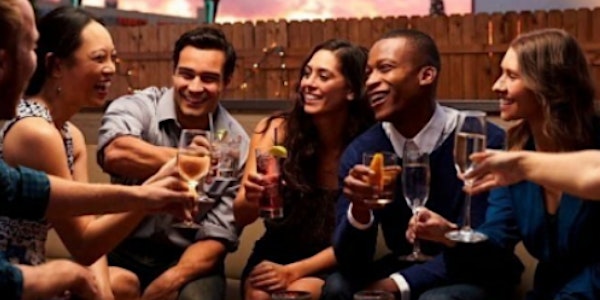 Meet, Mix & Mingle Ladies and Gents @ Loop Bar! (Hosted/DJ)(£5-£10) LONDON
Location
The Loop Bar
19 Dering Street
London
W1S 1AH
United Kingdom
Meet, Mix & Mingle Ladies and Gents @ Loop Bar! (Hosted/DJ)(£5-£10) LONDON
About this event
New in the city and looking to do something fun and exciting?
How about mingling and mixing with other like minded ladies and gents of your age group at our Saturday Nights Social for all our members!
Our socials are designed for like minded people who are looking to forge new friendships and build their networking in the city!
Please come and join us for a wonderful evening where you will get to mix and mingle with ladies and gentlemen at the Loop Bar. We have a reserved area under Meetup/Denise which is reserved from 6.00 pm until 9 pm. Join us and get started on making new connections and friendships!
Join us on Saturday, 27th August 2022 from 6.00 pm onwards at the exclusive Loop Bar, where you can meet other single ladies and gents of all ages. You will be able to interact with like minded people of your age group, relax and maybe exchange a few numbers.
LOOP BAR - We are a multifaceted party playground boasting a delicious food menu with something for everyone to enjoy and extensive drinks selection.
Fancy joining us after work? Why not take advantage of our Happy Hour offer with 50% off all* drinks between 4pm and 8pm.
What's More - Members get to enjoy one of the most exclusive access at Opal bar in Loop bar. We have a DJ dancing after 9 pm. Please note our HOST may not be present then.
We have our area reserved for Denise /Meetup. Please ask the bar staff for Denise and they will help you find the group.
Denise will be at the venue from 6.00pm. She will welcome you warmly at the venue and will also help with introductions.
-We have 14 meetup groups in London with over 180,000 members and we will be inviting members of all ages from most of these groups. You will meet a lot of new people. (Members of other groups who RSVP are included as guests of the organiser in order to give you an idea of expected numbers.)
We are not a dating group. Our group is created to help ladies and gents meet and make new friends. At times we may not have a gender balance, so please do not attend if a gender balance is important to you.
Event Cost (Tickets)
Early Bird tickets are for £5 each
Regular tickets are for £10 each
If you do not purchase your tickets in advance then you can pay £15 cash at the meetup to Denise.
-Please note that we have our private area which will have soft music early on. The overall venue gets very busy later in the evening and there is a DJ and dancing.