Description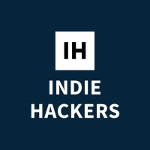 Indie Hackers is a community where the founders of profitable businesses and side projects can share their stories transparently, and where entrepreneurs can come to read and learn from those examples.
It's also a place where individual "indie hackers" come together to share their experiences, give and receive feedback, and rely on each other for support.
We are hosting the first Meetup in Hong Kong. Come and Meet other Indie Hackers!
Feel free to join Indie Hackers and our Facebook Group.
* Though the event is free, the restaurant will charge a minimum order amount of $100 / head for food and drinks.