Description
Meet RCA students in New York
Find out about life as a Master's student at the world's top-ranked art and design university from the students living and breathing it.
RCA School of Design students Amir Afshar, Andy Edwards, Insiya Jafferjee and Edward Jones are taking time out from exhibiting and presenting at the Wall Street Journal's Future of Everything Festival in New York to meet one-to-one with interested, potential students for any RCA programme.
Don't miss your opportunity to get first-hand answers from our students on life at the RCA, studying in London, their top tips on applying, opportunities available and more.
Book your 45-minute one-to-one session now.


Insiya Jafferjee is a design researcher and maker based in London, UK. She is currently studying Innovation Design Engineering, a joint masters between the Royal College of Art and Imperial College of London. Prior to her masters she worked at Apple Inc. as a Manufacturing Design Engineer and completed a BSc. at Stanford University.
Andrew Edwards is a design engineer from the UK. He is currently studying Innovation Design Engineering at The Royal College of Art and Imperial College London. Andrew trained in architecture, and has worked at Heatherwick studio and Alphabet company Sidewalk Labs, where he specialised in design strategy and communication.
Ed Jones is a design engineer based in London. He's currently studying Innovation Design Engineering at the RCA/Imperial College London. He is a tinkerer and machine maker. Prior to IDE, Ed studied Mechanical engineering at the University of Lancaster. Despite loving the course, he found the idea of practising pure engineering too restricting. Joining the RCA has given him the creative freedom he was looking for and allowed him to throw his engineering mindset into different contexts in his projects.
Amir Afshar is architect and designer based in London. He is currently studying Innovation Design Engineering at The Royal College of Art and Imperial College London. Prior to this, he has also graduated with a Masters in Architecture at the Royal College of Art. He is fascinated by material exploration and emergent technology and worked in places such as Studio Banana in Madrid. He is also one of two Pokemon Scholars at the RCA this year.
---
Shellworks
Amir, Andy, Insiya and Edward are undertaking the Shellworks - a project transforming waste lobster shells into recyclable biodegradable plastic.
The Shellworks project has had a spectacular reception so far with the team having been interviewed and published by Reuters, Dezeen and Business Insider, and selected as finalists to the Ro Plastic Prize in Milan Design Week.
Shellworks are exhibiting at the Future of Everything Festival's The Lab - an area featuring other specially selected, cutting edge start-ups.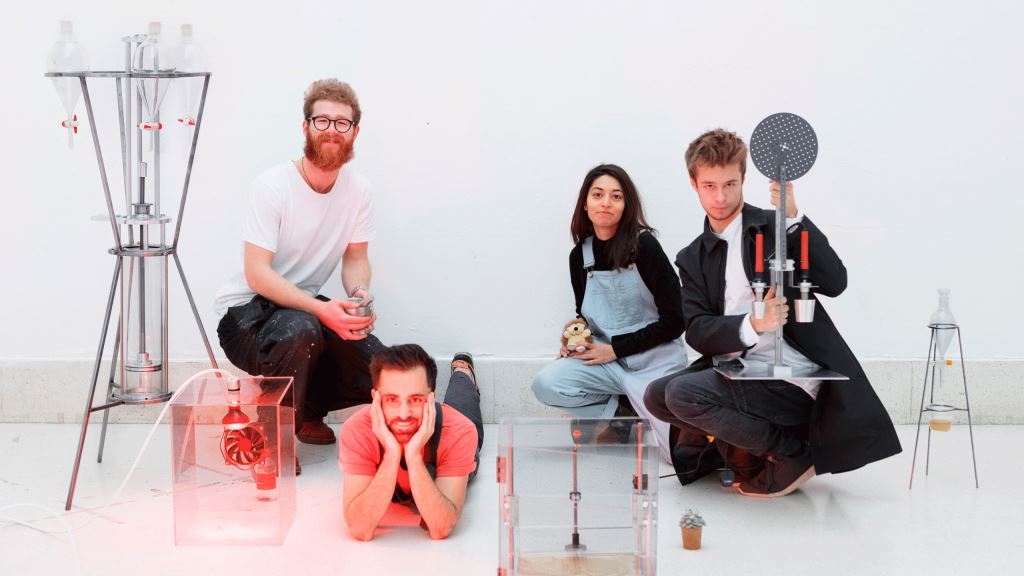 Organiser of Meet RCA students in New York | Potential Student Meets
Ranked the number one university of art & design for seven consecutive years (2015-2021) by the influential QS World University Subject Rankings, the Royal College of Art offers 30 highly specialised postgraduate programmes in Art & Design. These sit within four Schools: Architecture, Design, Communication and Arts & Humanities.
Founded in 1837, the RCA is the world's oldest art & design institution. Based in the heart of London, the College is an international university, with artists and designers from over 75 counties making up our diverse student body.