Welcome to our series of Author talks at The National Archives
About this event
Join Alison Weir as she discusses the fifth novel in her Six Tudor Queens series, Katheryn Howard: The Tainted Queen.
In conversation with our record specialists, Alison sheds light on Henry's 'rose without a thorn' fifth wife and teenage bride, who led a short and tragic life. She was a young girl, thrust forward by her ambitious family. She captured the heart of a king, who extoled her beauty and her virtue. But Katheryn had a past which Henry knew nothing about, that increasingly came back to haunt her, even as she courted danger yet again.
If you're curious or captivated by Katheryn Howard's story, discover her in the records of our free online exhibition, With Love.
This talk will conclude with a live Q&A.
About the Author
Alison Weir remains the best-selling female historian in the United Kingdom since records began in 1997. She has published thirty titles and sold more than 3 million books. Alison is now currently working on two concurrent series of books: Six Tudor Queens, comprising six novels on the wives of Henry VIII and England's Medieval Queens, a quartet of historical works of non-fiction.
This online talk will be presented on Zoom. You will be emailed an access link shortly before the event is due to start.
Please ensure Eventbrite is added to your safe-senders list to avoid emails being directed into your Spam or Junk inbox. Please be aware that unsubscribing from Eventbrite emails may affect the delivery of your event information.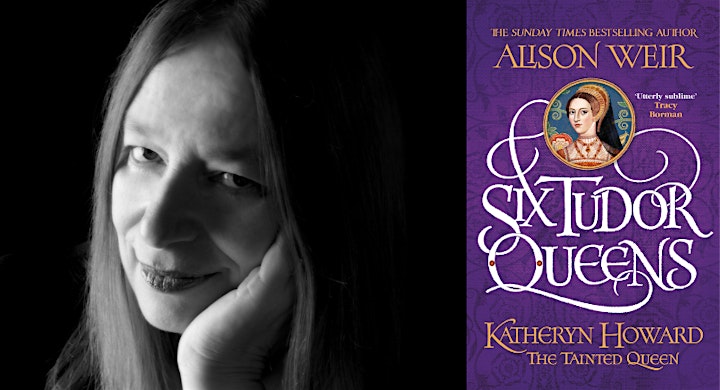 Organiser of Meet the Author: Alison Weir, Katheryn Howard: The Tainted Queen
The National Archives is the official archive and publisher for the UK government, and for England and Wales.  We are the guardians of some of our most iconic national documents, dating back over 1,000 years.