Description
Join us for a FREE networking event, brought to you by Devon Chamber of Commerce.

This event is designed to:
Welcome members that are new to Devon Chamber of Commerce.

Update current members on Chamber activities & projects that are being undertaken throughout the county.

Welcome non-members to explore the benefits of becoming a member of a Chamber of Commerce.

To encourage B2B networking between members and the business community across both Plymouth and our County.
Also delegates will be able to take part in the our 2017' Annual General Meeting.
Delegates can expect the following agenda:
- To receive the Chairman's report for 2016-2017 and to receive the audited accounts for 2016-2017
- To receive result of the member ballot detailing the five successful Board candidates
- To receive a presentation from the Chief Executive on Devon Chamber's strategy for 2017-2018
- To ask any questions you may have relating to the above subjects
- To discuss any other matter which the Chairman considers relevant of which notice has been given in writing to the Chair or Chief Executive, prior to the meeting.
During the AGM voting cards will be issued to members.
The evening will also see the launch of the Devon Chamber Awards, where all attendees can find out details about to how to enter and more.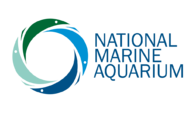 Devon Chamber of Commerce is an accredited member of the British Chambers of Commerce network. Representing over 40,000 employees in the county, Devon Chamber connects businesses to enable growth and success in the region. Working in partnership with local authorities, strategic organisations and British Chambers of Commerce, Devon Chamber of Commerce works to improve business conditions in the county.