Description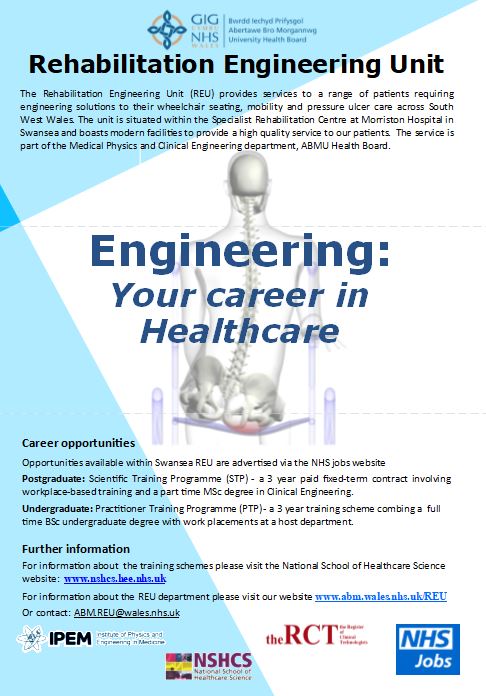 Are you interested in meeting with the NHS Rehabilitation Engineering team who work at Morriston Hospital?

Lorna Tasker (an alumni of Swansea University), and colleagues, will be coming to The College of Engineering on the 7th November to tell you about what they do as engineers, what type of opportunities they have available and how you can get involved in this area of engineering...

We would like to encourage Medical, Mechanical and Electrical students to come along to this fantastic networking opportunity with the AMBU Healthboard, who will be on hand to network, answer questions and tell you about the range of opportunities available.

There will be free pizza and refreshments available, so make sure that you don't miss out, sign up today!