Sales Have Ended
Registrations are closed
Thank you for registering* to attend our Round Table event being held from 3pm on the 11th of July at the 68 Middle Street in Brighton. If you've signed up to attend a surgery, we'll be in touch to confirm a convenient time. We look forward to seeing you there, if for any reason you can't make it, please drop us a line on the email below and we can release your spot for someone else. Cheers The BrightMavericks Team events@brightdials.com
Sales Have Ended
Registrations are closed
Thank you for registering* to attend our Round Table event being held from 3pm on the 11th of July at the 68 Middle Street in Brighton. If you've signed up to attend a surgery, we'll be in touch to confirm a convenient time. We look forward to seeing you there, if for any reason you can't make it, please drop us a line on the email below and we can release your spot for someone else. Cheers The BrightMavericks Team events@brightdials.com
Description
Bright Mavericks is back with a Brexit special of Meet the Business Experts Roundtable, giving you the chance to ask experts about one of the big challenges of our time in a friendly environment.
Sponsored by Plus Accounting, experts in Games Tax Relief, and Coffin Mew, an experienced law firm who has represented gaming clients such as Climax Studios, Meet the Business Experts hopes to help you negotiate both the political and business landscape games businesses live in.
Opening at 3pm with two hours of one to one surgeries, where you can meet one on one to discuss this issue, the roundtable event featuring 40 guests will start at 5pm.
Giving you the chance to sit with other attendees and our experts for 20 minutes at a time to discuss their area of expertise, Meet the Gaming Business Experts is an informal space to share ideas and talk out problems.
And with plenty of drinks and nibbles available (there's even rumours of pie and mash), we hope that we can balance the Brexit chatter with some much-needed light relief too.
So who will you be meeting? At the moment, we can confirm the following experts will be in attendance:
• Host and Media Outreach - George Osborn, Freelance Journalist and Founder of Mobile Mavericks
• Games Tax Relief and Business Planning - Luke Thomas, Chartered Accountant, Plus Accounting
• Games Tax Relief - Kirsty Rigden, Operations Director, FuturLab and UKIE Board Member
• Intellectual Property Rights Law - Mark O'Halloran, Partner, Coffin Mew
• Employment Law - Amy Richardson, Associate Solicitor, Coffin Mew
• PR and Marketing – Tracey McGarrigan, Founder of Ansible PR
Game Development - Jesse Freeman, Senior Developer Advocate, Amazon
• Game Development - Paul Kilduff Taylor, Co-Founder, Mode 7 Games
Taking place at 68 Middle Street, which is conveniently located in the heart of Brighton and a stone's throw from Brighton Beach, sign up for your free ticket now to join the roundtable – as well as your chance to book a one to one meeting with one of our experts.
Sponsors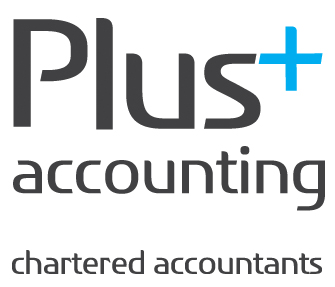 Plus Accounting
Established in 1992, Plus Accounting go beyond Accounts and offer guidance and advice on how to make your business grow. We look at five key areas and work side by side to help manage these with you; Risk, Tax, Growth, Personal Wealth and your Exit Strategy. We are proud to be working with some of the best gaming companies in the business including FuturLab, Chinese Room, and successfully navigating the complicated world of HMRC and Games Tax Relief, saving our clients six figure sums in the process.
Coffin Mew

Coffin Mew is a law firm based in Brighton and the south coast. We advise a comprehensive array of clients including clients in the computer games industry, as well as infrastructure specialists, software developers and licensors, publishers, social media operators, cyber security specialists and investors in all those fields.
We're not just legal experts. We act as business advisors to help you race ahead of the field by commercialising opportunities whilst managing risk in this rapidly changing, constantly challenging world. For us, the digital revolution is something to embrace. We regularly assess emerging technologies and invest in our own systems to ensure we can work step-by-step with you at all stages of your business cycle.
https://www.coffinmew.co.uk/
---------------------------------------------
Want to get involved as a sponsor or media partner? Contact lindsey@brightdials.com for more information about the event.
*Note we will try to find room for everyone to attend, but game developers will have priority at the event. If we are over subscribed, we may have to limit attendance from those registered for non-game developer tickets.