About this Event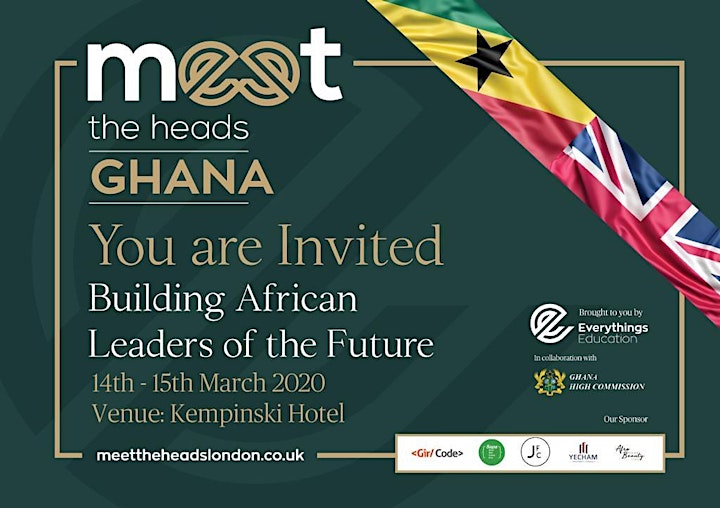 Everythings Education (EE) is excited to announce the second event in 2020, Meet the Heads World tour will be in hosted in Accra, Ghana, with the theme: Building African Leaders of The Future.
Meet the Heads provides families with a plethora of information on how to access the best boarding schools that the UK has to offer. Through the event, parents learn how to navigate their children through the British education system and prepare the parents and the child(ren) for overseas education.
On Saturday 14th and Sunday March 15th Everythings Education will provide discerning parents and families with information on some of the best Boarding Schools in the United Kingdom.
On Saturday, March 14th (10 am - 6:00 pm) and Sunday, March 15th (12 pm-5 pm) the event will be at the Kempinski Hotel, with the various schools having one to one session with parents and prospective student
Saturday 14th March
10 am - 6pm Full Day Expo Event
Sunday 15th March
12pm - 5pm Full Day Expo Event