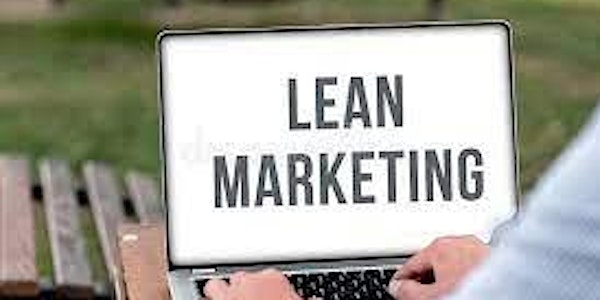 Meet the Lean Marketing and Customer Discovery Expert
Location
Oceansgate
Endeavour House
2 Vivid Approach
Plymouth
PL1 4RW
United Kingdom
FREE Business Support Interactive Workshop - Meet the Lean Marketing and Customer Discovery Expert Including FREE Lunch
About this event
The 'Lean Marketing and Customer Discovery' workshop will be delivered by Lewis Belcher Managing Director and Alex Printer Director of We Are Nexo, in partnership with the 'Meet the Expert' Business Support Programme and will offer practical advice on what lean marketing means for you and your business. The interactive workshop will cover:
Lean validation of messaging via practical work through your customers emotional, social and physical needs to best understand how to position your product/service in front of them
Visual and verbal communication you develop through our lean marketing validation process
Customer discovery canvas workshop, which will be an immersive process to accelerate your understanding of your ideal customer in a level of depth that includes behaviours attitudes and trends.
You will be focused through use of setting hypotheses to validate rather than asking open ended questions
If you are eligible to access a non repayable fixed sum grant of £1000 to support your business growth aspirations.
There will be opportunities to ask questions and receive bespoke advice during the sessions along with a FREE lunch.
We will contact you with the joining details once you have registered. Please book early to avoid disappointment as spaces for Meet the Expert Workshops are limited and sell out very quickly.
Who are our presenters?
Lewis Belcher & Alex Printer have been helping local Plymouth and national businesses grow for many years and have had specific client success in the SME and Start up sectors. Their clients have had quite literally increased sales by millions of pounds through online channels & websites and marketing assistance set up & managed by our company We are Nexo. Our expertise is in the application of lean marketing to clients looking to grow. We don't believe in 'one size fits all marketing', but that time invested in understanding your business's market, customers and their expectations is the most effective way to help you discover what is needed to achieve success.
Meet the Expert is a three year Plymouth City Council and EU funded business support programme. To find out more about the programme and access to grant funding please visit https://www.oceansgateplymouth.com/meet-the-expert/
The business support programme is EU funded and completely free to eligible SMEs based in Devon.
Any queries please contact:
Sandy Gianni, Business Relationship Manager
T 01752 304373
M 07790 880455
E sandy.gianni@plymouth.gov.uk