Description

Meet the Neighbour - Somerset Chamber of Commerce

18 September 2019 12.30 - 2.30pm
Hartnoll Hotel, Tiverton
---
The Chamber is pleased to present businesses of North Devon with an opportunity to meet with members of: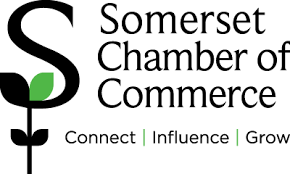 Come along to meet with businesses from all over North Devon & Somerset, over lunch in the lovely setting at Hartnoll Hotel. Networking at its best - with a range of businesses already interested, this promises to be a great way to engage with businesses outside of North Devon.
With pre-dinner drink (on the terrace if the weather is kind) and a two-course lunch followed by tea or coffee, this will be an opportunity to meet like-minded business people from the wider south west.