Description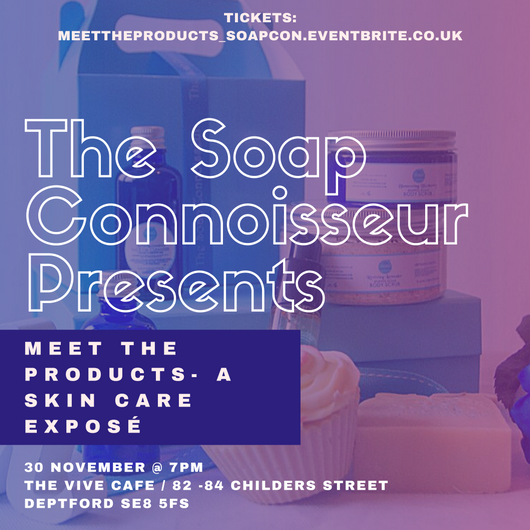 Want to learn how to deal with oily skin, dry skin, acne, or dark spots on your skin?
Organic Skincare products are currently trending but we've created an event to provide you with more than just a trend — The Soap Connoisseur's Meet the Products is tailored to help you understand your unique skin type so you can build the perfect skin care regimen.
Our expert Soap Maker, and founder of The Soap Connoisseur, Mahawa Kamara, will walk you through each Soap Connoisseur product and break down each ingredient.
Ticket prices include refreshments and your own specialised skin care gift bag with Soap Connoisseur products ranging from organic soaps to hand-crafted body butters and oils.
For event updates, follow us on Instagram: @thesoapconnoisseur