Sales Have Ended
Registrations are closed
We're sorry ticket sales for this event have now ended. Please check our What's On page for details of our upcoming events. www.seabird.org/events
Sales Have Ended
Registrations are closed
We're sorry ticket sales for this event have now ended. Please check our What's On page for details of our upcoming events. www.seabird.org/events
PhD researcher, Emily Hague, reveals the marine mammals in the Forth, how humans may impact them, and how you can contribute to research.
About this event
We're delighted to be holding this online Meet the Scientist as part of Explorathon 2021!
For this special event, Emily Hague, PhD researcher based at Heriot Watt University, will tell us all about the marine mammals that can be seen in the Firth of Forth.
The Firth of Forth is a vast waterway on the east coast of Scotland, filled with a wide array of habitats and home to a huge number of species. It is an extremely important area for a number of seabird species, and is also home to unique sandbank and gravel habitats that are protected as they support such a rich variety of sea creatures. Such a rich variety of life means larger marine life, like whales, dolphins and seals, also present in high numbers within the Forth. Emily's talk will focus on the marine mammals within the Forth and will discuss which species you might be able to spot from the shore, human activities ongoing in the Forth that might be impacting them, and most excitingly - how you can help contribute towards research aiming to conserve them.
Emily is a PhD researcher based at Heriot Watt University, investigating human impacts to marine mammals. Previous to this, Emily worked at the Sea Mammal Research Unit in St Andrews, working on a number of projects including the Firth of Forth and Tay boat-based dolphin photo-ID project. Sign up to hear more about Emily's work, and to find out how you can help the fantastic creatures that call our local waters home.
This event is FREE, but numbers are limited.
Please register to attend.
Although this event is free, please consider making a donation to support our vital conservation and education work or signing up to becoming a friend of the Scottish Seabird Centre.
https://www.justgiving.com/scottishseabird-centre
All our education and conservation activities are designed to motivate people to make positive changes in their own lives to protect the marine environment now and in the future. Your support will help ensure we can continue to do that in the years to come.
No former knowledge required.
This is a 1 hour online session, with a 45 minute presentation and a Q&A session at the end.
A Zoom link, full joining instructions and information about the event will be shared via email the day before the event.
For more information about the Scottish Seabird Centre, please visit our website: www.seabird.org.
Photo credits:
Dolphin fluke, profile, grey seal: Emily Hague (SMRU)
Whale in the Firth: Greg Macvean photography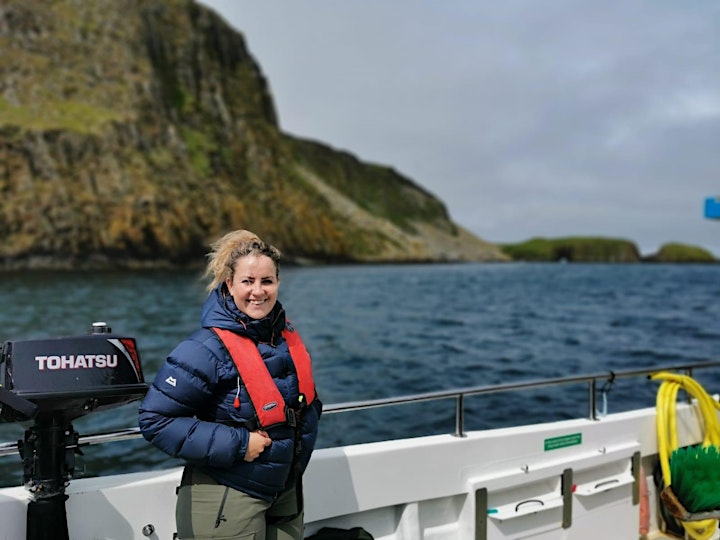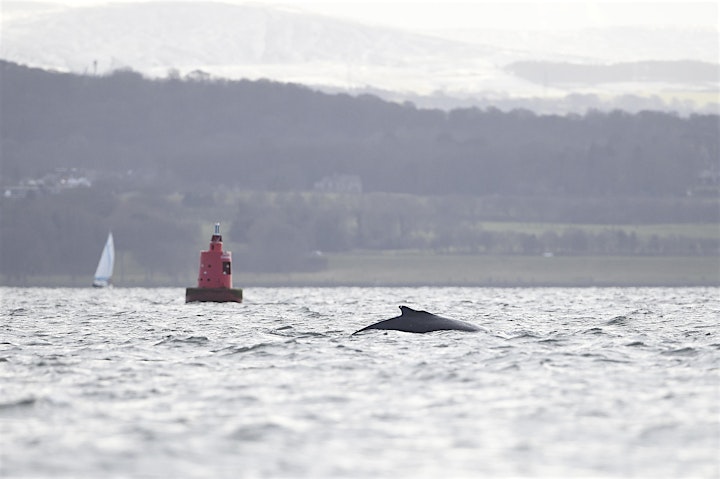 Organiser of Meet the Scientist - Marine mammals in the Firth of Forth (Online Talk)
The Scottish Seabird Centre is a conservation and education charity (Registered Scottish Charity no. SCO25837) that inspires and educates people about the Scottish marine environment, motivating people to care for it and supporting conservation projects. Our work is supported by a not-for-profit visitor experience with income invested directly in supporting our charitable activities.