Sales Have Ended
Ticket sales have ended
We're sorry ticket sales for this event have now ended. Please check our What's On page for details of our upcoming events. www.seabird.org/events
Sales Have Ended
Ticket sales have ended
We're sorry ticket sales for this event have now ended. Please check our What's On page for details of our upcoming events. www.seabird.org/events
A Halloween special! Dr Sarah Burthe shares how nematode worms affect the energetics, behaviour and survival of seabirds on the Isle of May.
About this event
We're excited to be hosting a suitably creepy, crawly topic for our Meet the Scientist event this Halloween week.
Beyond the nose-wrinkling idea of parasitic worms, their presence is actually a really important indicator of the health of wild seabirds. Dr. Sarah Burthe, Animal Population Ecologist from the UK Centre for Ecology and Hydrology, is currently researching this fascinating topic and is delighted to tell us more:
"Parasites are very common in wild animals. Most people will be aware of parasites if they have pet animals or livestock and will know the importance of treating animals to prevent infections. However, perhaps you are not so familiar with the effects parasites can have on wild animals. Parasites, including bacteria, viruses, fungi, ecto-parasites such as fleas and ticks, and larger parasites such as worms, form an important, though rather maligned, part of food webs and can have important and large impacts on wild animal hosts. In this talk I will present some of our long-term research investigating how nematode worms affect the energetics, behaviour and survival of wild seabirds on the Isle of May, Scotland. I will talk about how some individuals have more parasites than others and how parasites can also interact with human-driven changes in the environment such as contaminants and climate-change".
Dr Sarah Burthe is a researcher at the UK Centre for Ecology and Hydrology, based near Edinburgh, where she has worked since 2008. UKCEH is an independent, not-for-profit research institute that seeks to understand the environment, how it sustains life, and the human impact on it – so that together, people and nature can prosper. UKCEH has a long history of research into seabirds and the marine environment. In fact, 2022 will mark the 50th year of seabird monitoring on the Isle of May by UKCEH scientists. Sarah specialises in disease ecology, and her work focuses on understanding how parasites are impacting the behaviour, reproduction and survival of the Isle of May seabirds, and how other human-induced alterations such as contaminants and climate change are interacting with parasitism. Her work also focuses on the ecology of tick-borne infections impacting human health in wildlife in southern India.
This event is suitable for ages 14+
This event is FREE, but numbers are limited.
Please register to attend and please consider making a donation via our Just Giving page below or selecting a donation ticket to support our vital conservation and education work.
https://www.justgiving.com/scottishseabird-centre
All our education and conservation activities are designed to motivate people to make positive changes in their own lives to protect the marine environment now and in the future. Your support will help ensure we can continue to do that in the years to come. Thank you.
No former knowledge required.
This is a 1 hour online session, with a 45 minute presentation and a Q&A session at the end.
A Zoom link, full joining instructions and information about the event will be shared via email the day before the event.
Photo credits: Sarah Burthe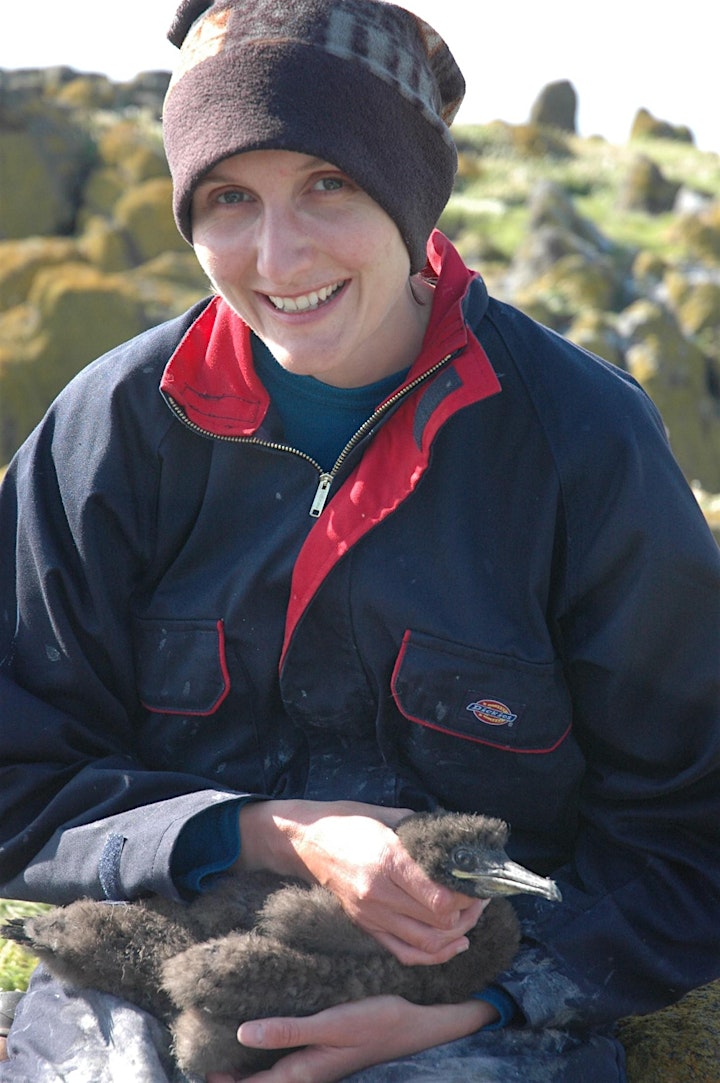 Organiser of Meet the Scientist - Seabirds living in a Wormy World (Online Talk)
The Scottish Seabird Centre is a conservation and education charity (Registered Scottish Charity no. SCO25837) that inspires and educates people about the Scottish marine environment, motivating people to care for it and supporting conservation projects. Our work is supported by a not-for-profit visitor experience with income invested directly in supporting our charitable activities.