Location
Twitter UK
London
United Kingdom
Description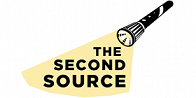 UPDATE: Ticket sales are now closed, but to stay in touch about our work and future events please sign up to our newsletter below. If you got your ticket in time - see you Tuesday!

The Second Source was created by a group of women journalists to tackle harassment in the media.
It seeks to promote awareness of the problem, inform people of their rights, and work with organisations to create change.
With the knowledge that much harassment relates to insecure work in an industry that remains male-dominated, it also acts as an alternative professional network for young women.
This is the first of many Second Source events we are planning to put out in the future. Come and get to know us in a relaxed and friendly evening with drinks, networking and talks.
This event is for anyone who cares about sexual harassment in the media and wants to hear more about what we are doing.

We are proud to confirm the following speakers: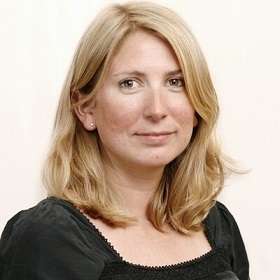 Jane Merrick
Journalist and co-editor of the Spoon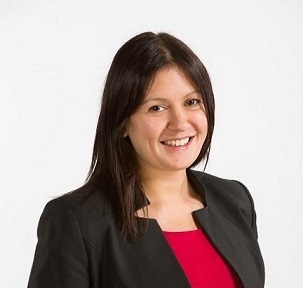 Lisa Nandy
Labour MP for Wigan
Lisa Nandy was elected as the Member of Parliament for Wigan in May 2010.
In 2010 Lisa was elected by her Parliamentary colleagues to serve on the Education Select Committeeand in 2012 was appointed shadow Children's Minister by Ed Miliband, before becoming the Shadow Minister for Civil Society in 2013. In September 2015 Lisa was appointed Shadow Secretary of State for Energy and Climate Change.
Since being elected Lisa has campaigned in Parliament to tackle child abuse, to save the Education Maintenance Allowance and against human rights abuses in Palestine. She has fought against low pay and zero hours contracts and campaigned against growing poverty in Wigan and across the country.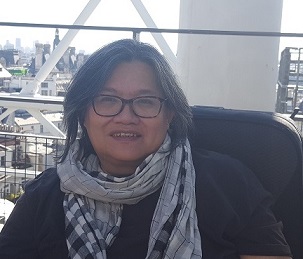 Eleanor Lisney
Founder of Sisters of Frida
Eleanor Lisney is a founder member and director/coordinator of Sisters of Frida.
She is an access advisor, an NUJ member on the New Media Industrial Council and the Equality Council.

She is also on the British Council Disability Advisory Panel and the web team of the International Network of Women with Disabilities. She is also a cofounder of Culture Access CIC and #cripthevoteUK, set up before the snap elections this year.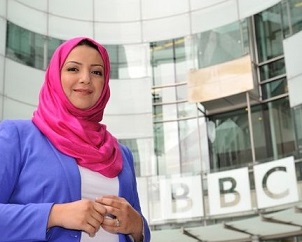 Shaimaa Khalil
BBC Journalist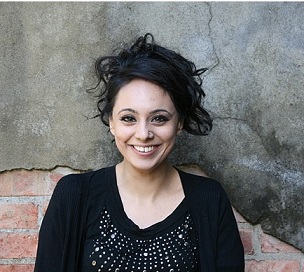 Pavan Amara
Journalist and Founder of My Body Back Project

Pavan Amara founded My Body Back Project in 2015, to enable women who have experienced sexual violence to access health care. Through the project she started the world's first full sexual health service for women who have experienced sexual assault offering cervical screening, STI testing, and contraceptive care. The MBB Clinic started at St Bartholomew's Hospital, London in August 2015, and is set to be rolled out to other UK locations. Via the project, she also runs regular 'Café V' workshops for female survivors on enjoying sex again after rape – these are the first workshops worldwide dealing with this subject matter.
AGENDA

6:00pm
Drinks reception
6.45pm
Brief introduction from the Second Source
7:00pm
Speakers
We look forward to seeing you there!
Sign up to our email list now to keep up to date and get involved!
www.thesecondsource.co.uk
Tweet: @the2ndsource


We are proud to be supported by some high profile political figures including

**Mayor of London, Sadiq Khan**

'The harassment some women journalists have faced in the workplace is appalling—and it is the responsibility of us all to call it out. This needs to be a turning point. I strongly support the women journalists who have come together to create The Second Source. We must do everything we can to ensure women are able to speak out and have their concerns properly investigated.'

**Shadow Attorney General, Baroness Shami Chakrabati**

"Representation of the world, like the world itself, is the work of men; they describe it from their own point of view,
which they confuse with absolute truth."


So said de Beauvoir in the Second Sex. Now nearly seventy years later Second Source will give women in the media an opportunity to network and campaign for dignity and equality. If women cannot thrive in this vital professional world, all other women will continue to be poorly represented as a result. So I send my solidarity to this exciting new venture.'
**The address is in central London and will be emailed to attendees 24 hours ahead of the event**
*Tickets are £5 + 82p booking fee.
*50% of all ticket sales will be donated to Rape Crisis.