Description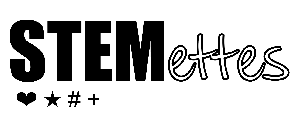 Cloud NC, Entrepreneur First and Stemettes invite you to a celebration of women in STEM.
Start-up Your Career: The Need for Speed
With an increase in competition within the graduate market, undergraduates are having to become more creative with their applications and their choices. When making those choices it's important to choose a career or business that can keep you engaged and pick up pace from the get go.
Hear our panel discuss how your career can go from nought to sixty in an industry that moves faster than any other.
Join the world's leading company builder Entrepreneur First, CloudNC and Stemettes as they discuss how start-ups offer maximum impact opportunities. Learn about the many ways you can be part of building emerging technologies that are driving industry change across the world.
Who?
Young women in their final year of University and PhD students
When?
6pm - 8.30pm, Tuesday 25th September 2018
Where?
Entrepreneur First, Block M, The Biscuit Factory, London, SE16 4DG
Our Impressive panel will include 7 fantastic women in STEM and a Mystery Man.
Heather

Daniell

, CEO, Satisfied Snacks

Theo Saville, Co-Founder,

CloudNC

Helene Guillaume, Founder, WILD

Rija

Javed,

Chief Technology Officer,

Market Invoice

Ana Lucia Buckman, Accelerator

Programme

Advisor,

Huckletree

Nupur Grover, Frontend Engineer,

FestTicket

Lottie Bevan, Co-Founder, The Weather Factory

Araceli Camargo, Lab Director, The Centric Lab
Hosted and supported by:
CloudNC
CNC milling machines are at the heart of manufacturing with more than $100B worth of components produced by them each year. Despite this, their software is in the dark ages.
CloudNC are researching and applying breakthrough AI methods to control these machines automatically and more optimally than ever before, revolutionising how the things around us are made. From MacBook cases, to jet engine turbines.

Our mission is to make milling machines one click devices that can produce a part easily, efficiently and with minimal human intervention.
Industrial CNC machine in action: https://www.youtube.com/watch?v=80iIhfjTm5I

Entrepreneur First
Entrepreneur First is the world's leading company builder. EF brings together extraordinary people to build deep tech startups from scratch in London and Singapore. We fund individuals and help build cofounding teams, develop ideas, and accelerate through fundraising from the world's best investors.
To date EF has helped over 350 individuals build 100 companies with a total valuation of over $1 billion. Their major exits to date include Magic Pony, led by Rob Bishop and Zehan Wang, which was acquired by Twitter for a reported $150m only 18 months after the Founders met on the EF programme. EF is backed by Reid Hoffman (founder of LinkedIn), Greylock Partners, Mosaic Ventures, Founders Fund, Lakestar Capital, and Deep Mind founders Demis Hassabis and Mustafa Suleyman.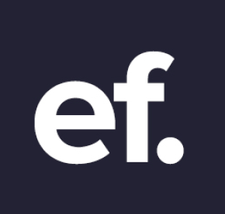 _____________________________________________________
About the Stemettes - We're running a series of panel events, hackathons and exhibitions this year for girls from 5 years old right up to female university students. We'd like to show them amazing women in Science, Technology, Engineering and Mathematics careers.
Twitter - http://twitter.com/stemettes
Facebook - http://facebook.com/stemettes
Website - http://stemettes.org