Description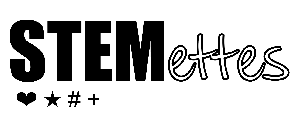 NTT Europe and Stemettes invite you to a celebration of women in STEM. The event will be hosted by Event Stemette, Charlotte Pascual.
Meet the Stemettes: NTT Half-term edition is a panel discussion, Stemettes style!
It's aimed at young women, where we'll discuss all the different ways people begin their Science, Technology, Engineering and Maths related careers. We're hoping to explore apprenticeships, A-level choices, university degrees, work experience. You'll be able to ask the panel questions, network between each other and enjoy refreshments!
When?
9:30am-1pm, Thursday, 26th October 2017
Where?
NTT Europe Ltd, 1 King William Street, London, EC4N 7AR
Our Impressive panel will include:
Ella Wilsmore - 17 year old award winning researcher, a Year 13 A-level student. Having recently completed a project in the biological field of C. elegansand stress response, she is now participating in research with IRIS and her school on the genome of the whipworm, which is associated with trichuriasis - a tropical infection. She also has a vague interest in particle and quantum physics, but hopes to pursue a degree and job in the medical field.
Louise Maynard-Atem - concept lead for BAE Systems Applied Intelligence within the Futures and Innovation Team. In this role she is involved in developing products that will harness disruptive technologies and business models in the cyber security sector. Prior to this Louise worked in a number of operational research roles in the defence and healthcare sectors, and her academic background is chemistry and material science.
Dr. Clare Anyiam-Osigwe (B.E.M.) - founder and CEO of the award Premae Skincare - the world's 1st freeform beauty brand. She was awarded in the 2017 New Year's Honours list. Clare has worked in beauty since the age of 17. Having suffered with severe teenage Acne and Eczema, Clare was unable to find a product in the high street to combat her skin issues without the use of steroids, petroleum or lanolin. It was after working in beauty for 6 years and adopting a Vegan diet, that Clare began making her own products at home in December 2011. 5 years later, these multi awarded products are sold on Amazon Luxury and on new home shopping broadcaster Shopping Nation on Sky TV.

Sophie Parker - education officer at TheORSociety. What size plane should B.A. buy? How much should the Government spend on policing? Can we reduce the queuing time for Ed Sheeran's next concert? These are just some of the questions a career using Science and Maths could help answer using Operational Research (O.R.) - Operational Research (O.R.) is the science of better decision-making – it includes working with artificial intelligence, machine learning, aeronautics and medical technology.
Hosted and supported by:
NTT Communications
NTT Communications provides consultancy, architecture, security and cloud services to optimize the information and communications technology (ICT) environments of enterprises. These offerings are backed by the company's worldwide infrastructure, including leading global tier-1 IP network, Arcstar Universal One™ VPN network reaching 196 countries/regions, and over 140 secure data centers. NTT Communications' solutions leverage the global resources of NTT Group companies including Dimension Data, NTT DOCOMO and NTT DATA.
_____________________________________________________
About the Stemettes - We're running a series of panel events, hackathons and exhibitions this year for girls from 5 years old right up to female university students. We'd like to show them amazing women in Science, Technology, Engineering and Mathematics careers.
Twitter - http://twitter.com/stemettes
Facebook - http://facebook.com/stemettes
Website - http://stemettes.org