Description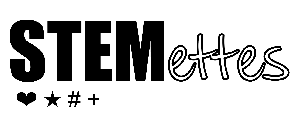 Millennium Point and Stemettes invite you to a celebration of women in STEM. The event will be hosted by Head Stemette and Co-Founder of Stemettes, Dr Anne-Marie Imafidon MBE.
Meet the Stemettes on IWD @ Millennium Point, Birmingham; is a panel discussion, Stemettes style!
Come and celebrate International Women's Day 2018 with us in Birmingham. This event is aimed at young women aged 5-21 with a main focus on secondary school students.We'll discuss different ways people begin their Science, Technology, Engineering and Maths related careers. We're hoping to explore apprenticeships, A-level choices, university degrees, work experience. You'll be able to ask the panel questions, network between each other and enjoy free food!
When?
11am-3pm, Thursday 8th March 2018
Where?
Millennium Point, Curzon Street, Birmingham, B4 7XG
Our Impressive panel will include 7 fantastic women in STEM and a Mystery Man.
Joanne Hodson – Head of IT Services, Birmingham Airport
Da-Shara Quant – Graduate Engineer, WSP
Natalie Cropp – Sustainability Manager, Midland Metro Alliance
Lynette Kebirungi - Graduate Mechanical Engineer, Rolls-Royce
Sophie Parker - Education Officer, OR Society
Tina Gough - Regional Finance Director, DXC
Kelsey Chan - Computer Science Student, Aston University
Mystery Man
Hosted and supported by:

Millennium Point
Millennium Point, Birmingham Eastside's anchor building which fronts Eastside City Park and is opposite the site of the new HS2 Birmingham Curzon Street Station, is owned by Millennium Point Trust.
The 500,000-sq. ft. building provides workspace, offices and studios to tenants, most with interests in STEM (Science, Technology, Engineering and Mathematics) as well as offering creative working and learning environments and hosting events, training, conferences and exhibitions.
During the past four years, commercial activities in the building have enabled Millennium Point Trust to donate more than £4m to organisations, projects and initiatives that support access to STEM related education in the Midlands.
_____________________________________________________
About the Stemettes - We're running a series of panel events, hackathons and exhibitions this year for girls from 5 years old right up to female university students. We'd like to show them amazing women in Science, Technology, Engineering and Mathematics careers.
Twitter - http://twitter.com/stemettes
Facebook - http://facebook.com/stemettes
Website - http://stemettes.org