About this Event
There are 9.6 million people in the world who trade Forex, stocks and other financial products from home.
That is one in nearly 800. So, if you live in a town with 100,000 people, there are statistically speaking 125 traders in your neighbourhood.
Out of these nearly 10 million people, more than 90% of them lose money from trading.
Then there is the 10%. The 9% of them are making some money or breaking even.
Then there is the 1%.
They make money because they understand the nature of the game of trading. They understand that trading is much more than meets the eye.
Do you want to meet a '1% trader'?
My name is Tom Hougaard. I am a home trader. I am a 1% trader.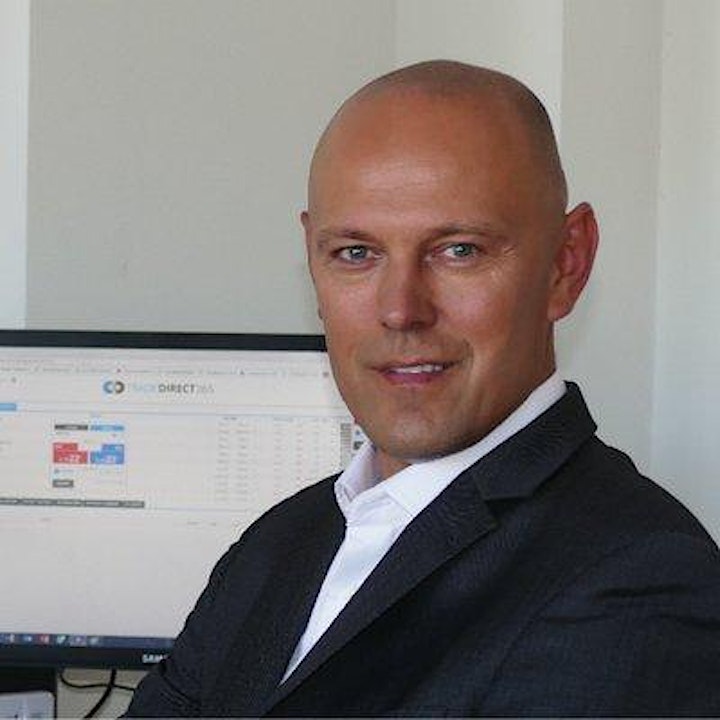 Every day I navigate the financial markets using my own money.
My book about my trading experiences is due to be published in the next few months. and every day more than 2500 people all over the world tune into my free trading channel to see what I am buying and selling.
Can you make a living from trading? Some can. Many can't. The difference between those who can and those can't is minuscule. It doesn't matter if you have gone to university or have a demanding job. Those are not the qualities that define a profitable trader. It is something different entirely.
I would like to invite you to spend a few hours in my company, if you are interested in trading.
Maybe you have some experience already. Maybe you are brand new to the idea of speculation. Either way, I will tell you what I have learned from being a trader for a decade and before that a financial trading broker on a trading floor in the City of London.
Most people in the world would like to do better for themselves. Most would love to avoid the two-hour commute every day and give the boss a piece of their mind.
Most people would love to spend more time with their family and on themselves, but people generally don't know how to get started.
Trading from home is not a lottery ticket. It is a skill. It can be learned. Trading from home doesn't mean that you sit in your home office from 5am until 9pm, staring at a screen.
Out of those 9.6 million traders globally, a very tiny fraction of them trade full time. Most of them trade while going about their day. Most of them have jobs that occupy their day, but trading is the hobby on the side that they are interested in, and they hope can become a meaningful income in time.
Is it realistic? Well, yes and no. It isn't realistic if you follow conventional advice. Considering that 90% of them are failing, and they probably sought out the same advice as everyone else, it is a case of the blind leading the blind.
However, it is possible. I have done it. Every day I am doing it. I even show people live how I am doing it. I have a global following of people, who tune in every trading day to see what I am doing, and copy what I am trading.
I would like to invite you to hear me tell my story. I give you my word that I will not give you a hard sell. I want to open your eyes to what is possible. Join me. It will be worth it!