Description
Did you know? UK attracts about a third of all venture capital money available within Europe!
Did you know? Facebook, Twitter and Spotify were all funded through VCs when they started!
VC funding can be a great source of finance as they provide both support network and financial capital for businesses, but it is crucial for any business to carefully research the available VC firms, know and understand whether you're at a 'pitchable' stage before approaching for funds.
This event is your chance to explore your VC options and get educated on how the process works and what you need to deliver for successfully securing a VC!
If you are a business with scope for extensive growth, don't miss out on your chance on becoming the next Facebook, Twitter or Spotify!
Companies you'll meet:
ScaleUp Group is a VC made up of successful founders and executives providing fast growth companies with "Active Support" consisting of management mentoring, talent management, sales expansion, financial management and funding to help create global champions.

DN Capital is a growth capital and early stage investor focused on software and digital media markets with offices in London and Palo Alto. DN Capital's objective is to identify, invest in and actively support companies with the potential to be global leaders.
Hanbro is one of the world's leading management consulting firms. They advise global leaders on their most critical issues and opportunities: strategy, marketing, organization, operations, technology, corporate finance and mergers & acquisitions across all industries and geographies.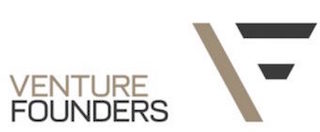 VentureFounders is a UK-based equity investment platform designed to make angel and venture capital-style investing more accessible, affordable and transparent. They believe that the market should be open to all who can afford it, as long as they understand the risks associated with early-stage investment.

Parker Lloyd Ventures' focus is on investing in start-up businesses, predominantly within the Property, Leisure, and Technology sectors. They directly work with companies from seed stage and take pride in their ongoing support to help companies grow
Speakers:

Paul Excell is a global executive leader, pioneer, investor, coach and board advisor with an impressive track record of delivering business growth and transformation in organisations. Founder/CEO at Excelerating innovation and as Executive Chair, at Global iLabs, he drives an innovative portfolio of high growth, disruptive technology start-ups/scale ups plus coaching and Board advisory services.
Johan Hanekom, founder at Hanbro consultancy is a globally recognized expert on strategy, innovation, and growth with an emphasis on corporate entrepreneurship. Aside from managing Hanbro, Johan is a columnist for Entrepreneur and HuffPost as well.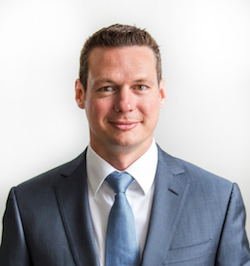 Basile Dandine is an investment manager at VentureFounders. Prior to joining VentureFounders, Basile was advising early-stage startups on their fundraising and business strategy. Basile started his career working in Private Equity for Dubai International Capital, focusing on growth capital transactions in the Middle East, as well as secondary buyouts in London. His keen eye for investments also led to Basile setting up a wine investment fund in 2012.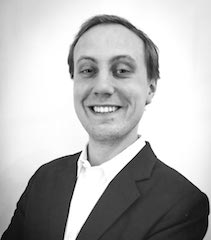 Ragnar Jongen is the analyst at DN Capital, focusing on marketplaces, fintech and blockchain, specifically in the UK, US, DACH and The Netherlands. Ragnar founded two companies in e-commerce and sales in his home country, the Netherlands. He also has experience in strategy consulting at McKinsey in Amsterdam before joining DN.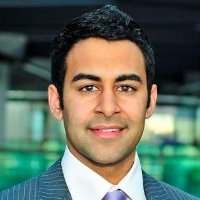 Reece Chowdhry, founding partner at Parker Lloyd Ventures, has worked at Morgan Stanley, Barclays Capital, and as a Management Consultant at EY. Since leaving EY, Reece has invested in various start-up ventures within the property, tech, and leisure industries. He has also become a Board Advisor for PLS solicitors and LandlordInvest.
Plan your evening:
• 6.00-6.30pm Arrival and Registration
• 6.30-6.40pm Welcome from BFS
• 6.40-7.40pm Presentations

• 7.40-8.00pm Panel Q&A
• 8.00-9.00pm Networking with Drinks

Organisers:
Arina Osiannaya - The Business Funding Show: The only place where you can meet top-finance providers on a regular basis
Host:
WeWork is a platform for creators. We provide you with everything you need to create your life's work. We're growing our community in London with new spaces opening up throughout the city, get in touch to learn more: https://www.wework.com/locations/london/soho-london
***WeWork security request***
WeWork has requested that all attendees provide us with:
- Full name
- Email, and
- Company name
Note: You may not be allowed into the building if you do not provide the above RSVP
We appreciate your cooperation in updating your RSVP to be an accurate representation of whether you will attend.