Description
Bonjour,
Excusez-nous car, victimes de notre succès, nous n'avons plus de places disponibles pour le Meet Ups de la rentrée.
Mais ne soyez pas déçus, car vous pouvez toujours participer à l'évènement via Facebook !
Rejoignez-nous sur la page AccorHotels Jobs le 27 septembre à 18h30 pour le Live stream de la conférence !
Nous vous remercions pour l'intérêt aussi fort que vous portez à notre événement !
En espérant vous revoir sur Facebook Live, et aussi à la prochaine édition de Meet Ups !
Suivez nous sur Facebook et LinkedIn pour les informations sur nos événements et des nouvelles du groupe AccorHotels.
À bientôt!
L'équipe School Relations & Partnerships
-----
Bonjour,
Unfortunately, we are sold out and we do not have any more available places for the Meet Ups of this back-to-school season.

You can still participate in the event via Facebook!

Join us on AccorHotels Jobs page on the 27th of September at 6:30 pm for the Live stream of the conference!
We would like to thank you for this high interest in our event!

We hope you will follow us on Facebook Live, and looking forward to meet you at our next Meet Ups edition!
Follow us on Facebook and LinkedIn for the information about our events and news from the AccorHotels group.
See you soon!
School Relations & Partnerships team
---

L'équipe School Relations and Partnerships a le plaisir de vous inviter à la nouvelle édition de notre évènement destiné aux étudiants - Meet Ups.
Mercredi 27 septembre 2017 à 18h30 la conférence Time to Shine - Luxury at AccorHotels aura lieu à la tour Sequana, le siège de AccorHotels. Le thème sera présenté par :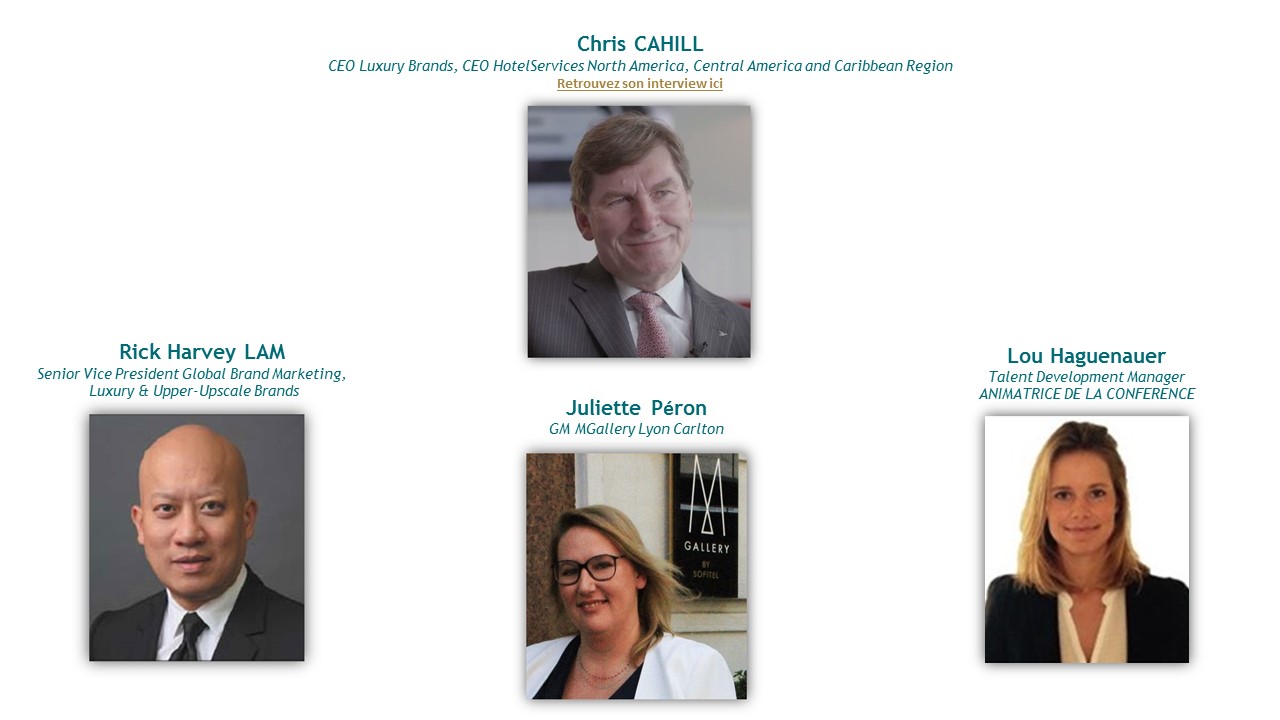 Cliquez pour en savoir plus et découvrir la vidéo de Meet Ups du mois de décembre avec Sébastien BAZIN
Avant la conférence…
De 17h à 18h15 : Vous êtes à la recherche d'un stage, d'une alternance ou d'un job ? Alors apportez votre CV pour participer à un speed forum avec les recruteurs AccorHotels !
De 17h15 à 18h15 : Visite exclusive de l'immeuble Sequana, exemple de « Travailler autrement » pour les 50 premiers inscrits !
Et après la conférence ?
A partir de 19h50 : Vous pourrez rencontrer les collaborateurs du groupe pour échanger autour d'un verre.
Inscrivez-vous rapidement car les places sont limitées !