Connecting Startups to Leading Experts in Venture Investing
About this Event

I'm excited to announce our next VC Investment event, "The Future of Retail and E-Commerce" coming up on February 9th 6pm-9pm GMT, FULLY ONLINE and streamed to your living room.
Three hours of VC panels with 15 leading experts in Venture Capital, networking, and live pitches from startups seeking funding! Attend to learn from leading Venture Capital panelists from the future or Retail, Retailtech, E-Commerce, D2C and D2SMB!
The event includes live networking with investors and startups, 5 panels where entrepreneurs and investors can learn about insights shared by leaders in your industry, and free video recordings of all the panels for you to watch later.
About Our Sponsor: Situ Live
Situ Live is a new to market experiential retail and digital concept on their second round of seed funding. We will launch at Westfield London in summer 2021, showcasing some of the world's best brands such as Facebook, Maserati, Fitbit and more.
The first venue will feature live theatrics and storytelling performances across six curated arenas, including 'Fitness & Wellbeing', 'Connected Home', 'Nutrition Kitchen', 'Entertainment', 'Home & Mobile Working' and 'On The Move'.
This bold new approach to retail will allow consumers to connect with brands in more personal ways than ever before, picking products suited to their lifestyle, complemented by personalised advice from Situ Live's knowledgeable team.
Tearing up the rulebook for traditional retail, Situ Live shoppers will be able to compare products in ever closer detail, before deciding whether to discover more or purchase direct from the manufacturer simply by scanning a QR code.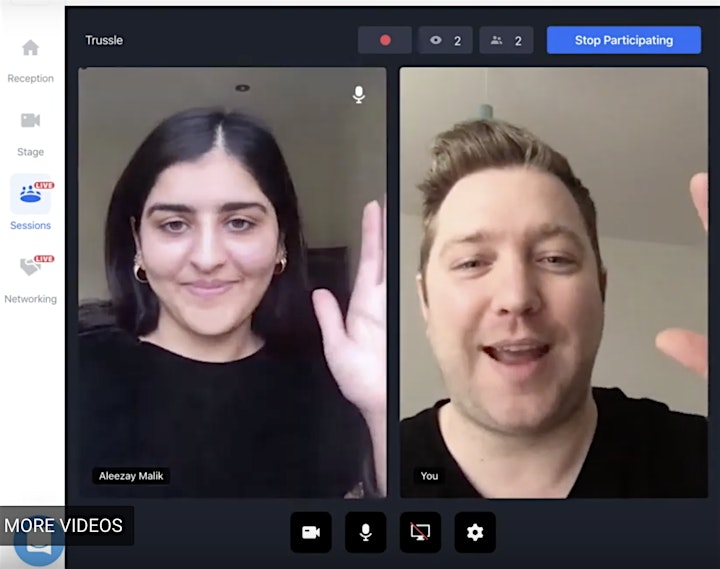 Discover an Inside View on Venture Capital in Retailtech & E-Commerce
Startup investment and raising finance is often an opaque hidden mystery to most seeking it. Come and join us for 5 elite panels of investment industry insiders who will shine a spotlight on the process. This rare inside view will educate, entertain and give you solid advice from those who know. Limited places available for this action packed event, grab a ticket now.
What is MeetFounders?
Our events are fully virtual, and building real relationships via video chats is one of the core elements! Attend live, and network with other investors, VCs, startups who are currently raising funds in your industry, and future founders. Top VCs share their insights about the industry.
Attend our LIVE events, Network 1:1 with video chats, Access recordings
February 9th: 5 Panels of VCs and Investors, 15 panelists total
VCs Panels: Learn from industry experts in Venture Capital for Retail and E-Commerce. Each session also includes a 15-minute audience Q&A, so stick around to get your questions answered!
Start-up Pitches and Feedback: Start-ups pitch to VCs for advice and networking, and are given feedback from current investors. Investors from around the world attend to participate, give advice, and startups/investors have the chance to network and build their deal-flow.
What are you waiting for, just get your ticket already? 😎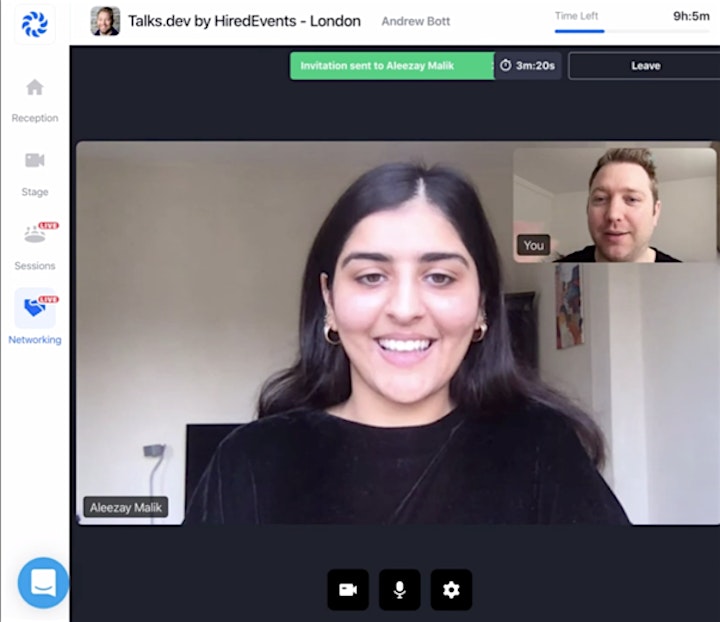 Panelists announced weekly as the event approaches :-) Follow us on LinkedIn for updates
Our event gives you the opportunity to network with the top investors in Europe and North America, learn from their experiences with thousands of startups, and have the chance to build relationships-- all from the comfort of your couch (this is a video-ON event, so be ready for it).