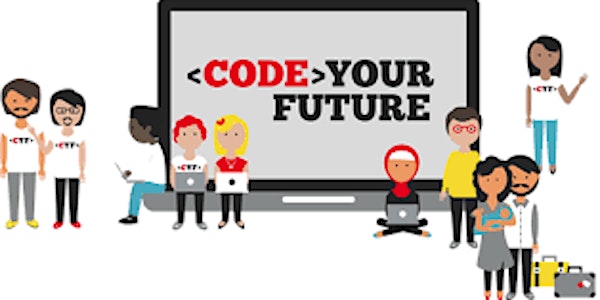 Meeting to find out more about volunteering with Code Your Future
This is a meeting to find out more about volunteering with Code Your Future. Find out more about supporting Code your Future
About this event
CYF students are trained in full-stack web development by volunteers from the tech industry, putting a strong emphasis on collaboration and product development through tech projects.
CYF graduates work in companies like FT, BBC, STV, Ticketmaster and startups like Adzuna, Sensible Object, tlr and WeGotPop.
CYF are looking for volunteers- like STEM Ambassadors, to support their work. For many roles, you don't need any specific experience. We are looking for people who like to help, learn and work in a team. Core roles require a commitment of at least 3 hours during the week and occasional weekends for 6 months. If you only have a few hours per month but would still like to volunteer, there are roles in our teams for you too.
We also have a leadership program. The Leadership Program seeks to provide our volunteers with the leadership experience they're looking for to level up in their professional roles. We're looking for both tech and non-tech folks alike--but this would really be ideal for someone in a junior position.